Refugee Integration Through Dignity, Health and Employability Project :Implemented By CCDO and Its Global Intenerational Partners.

Re: Erasmus+ Programme: Capacity Building in the field of youth Agreement
2017-3453/001-001: Refugee Integration through Dignity, Health and Employability' (RITDHE)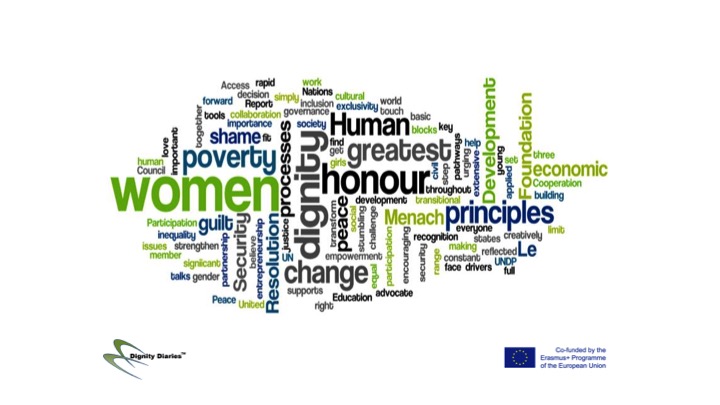 P1 – Le Menach Foundation (LMF) Ingrid Stellmacher; P2Catalyst in Communities (CICUK) (represented by Breda Leyne ESquared);P3 – DRAMBLYS (DRAM) Amaia, Maite; P4 – Artemisszio Foundation (AF) Saba Tesfay; P5 – InterMediaKT (ITMK) Greg Archmiandritis, Panos Antonela Kotoni, Nicos; P6 – Institute for Training of Personnel in International Organisations (ITPIO)AtanasBoshkov; P7 - IstitutodeiSordi di Torino (IST) Andre Karl; P8 - Children Care Organisation (CCDO) Rueben Mwabisa Tula ; P 9 - Southern African Refugee Project (SAY) Neftaly M and Clifford
2ndTRANSNATIONAL MEETING26th-27th September2018
Patras, Greece                                                  Meeting Notes -Decisions and Actions
RITDHE – Project update and financial status
LMF - Ms Ingrid Stellmacher and P2. CIC (UK)– Ms Breda Leyne (ESquared)
Ingrid explained the discussions with EU project managers in Brussels following interim report submitted July 2018.
Although the project was only envisaged to be 12 months with the late start it has been granted an extension of one year so actual completion date is September 2019.
With some degree of backwards and forwards Ingrid, supported by Breda from ESquared, has reported on the project spends using the EU template and the EU released a second tranche of money. It is however apparent that there is some underspend on the Mobility activity, and on travel component of both mobility and capacity (TNM).
Ingrid was asked by the EU project officers to be more specific as to what activities/costs fell under the money allocated for the intellectual outputs (described in budget under section 3. Breda has produced a document which teases out the activities described in the project workplan and illustrates what kinds of expenses can be claimed against these headings using the guidance document on the beneficiaries area of the EU site. All payments must be made to third parties, no claims can be made of partner staff costs.
Breda met with each partner to explain the logic behind the document and what would need to be evidenced by each partner for final reporting. Some of the money allocated as first tranche will have been spent against piloting for example so costs will have to be shown against those activities.
Decision: What is clearly available to spend is the money allocated for the intellectual outputs (described in budget under section 3 as Production, Translation and Dissemination). Partners need to report their spending against this and use any further allocation against this budget heading.
Action: Breda will provide reporting spreadsheets to assist partners in tracking expenditure against agreed categories.
Action: Breda will finalise what remains to be paid in budget instalments once the deductions for underspend are factored in and will notify all partners of expected instalments. Money will have to be held back as there is likely to be some repayment at the end of the project if all monies cannot be accounted for.
Action: Ingrid will issue Contract amendments
Action: Once partners have finally review proposals and their own spending to date Ingrid will pay next instalment.
PROJECT EXTENSION -
FIRST REFLECTIONS ON PLANNING FURTHER ACTIVITY + TIMELINEREVIEW
Timeline issued June 2018 required all partners to complete Dignity Diaries by 30th September 2018 and to commence pilot activity by 1st September 2018. Following the emailed announcement of the extra time the timeline has been relaxed and new milestones were discussed at the meeting:
Completion of Dignity Diaries- February 2019
Completion of Pilot activities- February 2019
Further Mobility Event (if amendment granted) May2019
Final Dissemination Event Thursday 20th June 2019
Decision: As some partners have achieved the original milestones the remaining priorities for activity against the original one year workplan will differ. Some partners would like to repeat training activities or pilots, others have yet to complete first capacity building training or pilot activities. Partners all need to discuss within their own organisations what their priorities will be once required amendments to budget indicate what funding is available to each partner.
Decision: All partners agreed that the extra time allowed for more consideration on dissemination activity both locally and as a co-ordinated activity (led by IMKT)
Action: Each partner to consider outline plans for activity from October 2018-September 2019.
Decision: The partners will plan a further submission for KA1/KA2 in February 2019 to showcase the outputs of the pilots and he experiences of the Dignity Diaries.
DIGNITY DIARIES   – BASIC OVERVIEW (5 min each progress feedback) followed by Q and A)
Those partners who have been able to record some dignity diaries presented their diaries for review with Ingrid and advice on presentation, editing and refinement.
Decision: Diaries need some standardisation. Using standard font for sub-titles etc.
Action: IMKT will issue some formatting guidelines.
Action: Dramblys to circulate slide used as final scene for diaries which hs all required components (EU logo and acknowledgement)
Action: IMKT to create a companion opening slide for partners to be slotted in.
Decision: The partner dignity diaries will be uploaded to the project website with a link to Ingrid's LMF website. The DD page on the website needs more information. Discussion about the definition of Dignity and whether that should be elaborated in website.
Action: Ingrid to review wording.
Decision: Ingrid to compile an overarching report on the process of collecting the Dignity Diaries as an additional project output. Ingrid recorded some talking head conversations between partners at the Patras event to use for an interactive report.
Action: All partners to collate information and intelligence on the local refugee situation in each of their countries and how this has impacted on their participation.
PARTNER PILOTING EXPERIENCE – BASIC OVERVIEW (5 min each followed by 5 minutes partner Q and A)
Partners who have commenced activities reported on experience:
Dramblys: Dramblys have run a train the trainer event for social workers working with refugees and immigrants inValencia, Albacete and Alicante. Working with ACEM and red Cross. Facilitated these organisations to pilot model. Spent some time exploring the legal and social frameworks operating for refugees and migrants in Spain. These also the access for the 5 Dignity diaries which Miriam is recording. Feedback on YES Passport, very difficult for individuals to use this on its own, needs support to work through process. Request for YES Passport to be translated into Spanish.
Artemisszio ; Although have been able to access subjects for Dignity Diaries (Roma women) piloting is to be with young marginalised youth and has been scheduled now for later in term. Approach will be train the trainer with teachers and support to pilots of E4 model. Have worked on the supporting tools, editing and translating.
IMKT: Have planned some social media training but both Dignity Diaries and pilots affected first by wild fires across Greece and then by summer vacation. Pilots were arranged for beginning of September in two regions, working with those who have direct access to camps but were postponed once project extended.
ITPIO: Have found it difficult to access refugees in Bulgaria.Through Atanas personal network may access a Syrian refugee who is no longer in Bulgaria itself. State agencies like Red Cross are reluctant to give names of refugees but did offer access on a Saturday.
IST: Have been working on adapting the supporting tools on E4. To make sure the process works for deaf people is more complex. Have been able to film dignity diaries but also had a summer shut down so welcomed the extension period. Will work with other organisations who directly work with refugees.
SAY: Have spent some time trying to create a curriculum to support pilot. Found working through the A-Z wasn't a useful approach- A-Z designed to be a learner give away? Pilot has started but had technical issues with YES Passport access for both team and learners which had to be resolved. Have met all milestones.
CCDOHave run a number of workshops with young people in a classroom set up. They also offer programmes offering direct training in skills such as tailoring and entrepreneurship. They have been using the YES Passport with young people and have produced material to be uploaded to the RITDHE website and E4 Tanzania website.
CIC: Have been working on refining the E4 tools for the online work experience zone. Have piloted the model with two small groups – Stevenage and Nottingham (latter were workers who engage with homeless people which features refugees) Have gathered feedback on the skills audit tool which they will tweak. Will be running a direct pilot in London in October 1 Dignity Diary completed which Ingrid trying to edit as sound quality very poor.
PLANNING FURTHER ACTIVITY
Dramblys:Will work on anothertrain the trainer event this autumn
Artemisszio: Will work with schools in November
IMKT: will work directly in refugee camps once secure access.
ITPIO: will look at ways of working with refugees in other countries as in Bulgaria refugees have a low profile and do not want to be identified.
IST: working with partners to develop pilots
SAY: If the programme is successful will consider mainstreaming in usual offer to beneficiaries but have to try it and evaluate it first. Need to review use of funding so far and what is available.
CCDO: Need to reflect on the extension and the budget changes.
CIC: Will work further n direct piloting of E4 and to complete 5 Dignity Diaries.
Action: All partners to review their personal budget spends and revised allocations, progress against existing milestones and capacity for further activity. To send brief overview to Breda of outline plans for extended period.
PROJECT DISSEMINATION
All partners need to consider how to exploit local events and local media to raise awareness of the project. Greg warned that in terms of project success there will be concerns by the EU if people are not visiting the project website, Facebook page and attracting new interest.
More input is required on the RITDHE website which does not have much active content. This needs social media links and partners need to feed in news stories, updates on their activity and the final versions of Dignity Diaries to broadcast.
Decision: The extension provides real opportunity to work on dissemination once the pilots have been delivered and reviewed and the Dignity Diaries collated.
Action: Breda to pass over URL for RITDHE website to IMKT to manage alongside Facebook and other social media. Some updating to be carried out before handover.
Action:IMKT will create an electronic newsletter which can be printable to enable distribution in camps etc.
Action: All partners: material is needed so partners need to supply potential content which can be then used for both website social media and newsletter as appropriate.Ingrid has interviewed partner reps during the meeting to get some impact of filming diaries and partner stories are also relevant to measuring impact.
Action: Partners to aim for one post per month of news updates or interesting material, stories and send to IMKT
Action: Ingrid needs to finalise the guide to creating Dignity Diaries and publish that on RITDHE website.
Action:Partners to try and do some follow up with those already filmed to see if stories have moved on?
Action: Partners need to make more use of own networks and social media contacts to publicise project and the project elements (Dignity Diaries and E4 model, including YES Passport)
Action: All partners whose contact details are not on partners page need to send Panos a paragraph with their named social media and project contact details, link to own website, (and one line about their organisation) (By 26th October)
Action: partners to send Panos transparent PNG image of their logo.
Action: Partners to identify events where they could publicise the project as part of other activity
Decision:Final Dissemination Event Thursday 20th June 2019
PROJECT COMMUNICATIONS
Decision: There are no funds for a further TNM except by making a request for amendment and using the board and lodging element. The Brussels project officers made it clear EACEA do not allow for extra travel requests. Once the costs of the second TNM have been realised consideration can be given to a further event subject to partners bearing travel costs? Otherwise communications have to be virtual.
Decision: Next project keep in touch will be a GoToMeeting call on 2nd November at 10.00am GMT
Action: Breda to create meeting and send invitation on calendar.
PROJECTREPORTING /AUDIT
LMF do not have to report again to Brussels until project closure but will need to keep track on progress. Not all partners responded with the progress reports requested by Breda but Ingrid will ask for updates in a similar format to keep track of where partners are progressing.
The nature of the Capacity Building funding is such that tighter audit controls are expected. Funding is not based on unit costs but on receipted actuals, except for flight costs and the Mobility event. Partners are requested to send details of their spending up until September to breda and then a further reconciliation will take place later in the Autumn and at the end of the February milestone.
FINAL WASH-UP AND SUMMARY
Ingrid thanked everyone for their participation in what was an intense and stimulating event. Sharing the Dignity Diaries was an emotional experience and reminded everyone of why they were undertaking the project, to try and allow refugees stories to be heard and to make some impact on their successful integration by improving their emotional resilience and employability.
Request Partnership For the Provision of Viral Load HIV Test Equipment to the CCDO Maternal Beyond Zero Hospital.
1. Introduction
The Children Care Development Organization (CCDO) mission is to help end the devastation brought on by HIV in Southern Highlands Regions of Tanzania particularly in Iringa Region where HIV/AIDS has brought negative impacts to the development of many youth and children. The CCDO is the community based philanthropic organization specifically dedicated to viral load testing for over 500 HIV patients in Iringa District of Iringa Region in Tanzania. The organization funds viral load tests designed for low technology laboratories to measure all HIV types and subtypes active in these regions through donations from compassionate, caring people like you.
However, the availability of viral load HIV testing is not accessible in our region due to its expensive by nature. Because viral load testing has traditionally required expensive equipment and access to modern infrastructure, it was not accessible to the majority of HIV+ population. Making a high-quality low-cost viral load test available to PIH will result in a reduction of unnecessary loss of life, human suffering while lowering the cost of care and loss of productivity to parts of the world that need help most.
2. Project Description
Among the numerous health disparities disproportionately burdening people of color, HIV/AIDS is among the highest. In the Tanzania community the HIV/AIDS epidemic is one of the most urgent public health issues. In order to address the health disparity in HIV/AIDS, detection of HIV in the Tanzanian community is crucial. The benefits for early detection of HIV include potentially prolonged duration and quality of life for those living with the virus. HIV testing has also been proposed as a HIV preventive strategy. Detection of HIV has a number of potential preventive benefits, including reduced transmission risk behaviors by those infected and reduced viral load by those taking antiretroviral medications, whereby potentially reducing transmission. The proposed study makes a significant public health impact by developing and pilot testing an innovative strategy to increase the number of high-risk adolescents receiving HIV screening. In response to PA-09-146 (Pilot and Feasibility Studies in Preparation for Drug Abuse Prevention Trials [r34]), we propose a pilot study to examine the acceptability and feasibility of a peer-driven, HIV-testing campaign. Peer education and outreach strategies have been successful at reducing sexual risk behavior and increasing the use of health resources in adolescents and other at-risk groups, including adults residing in census tracts where STI rates are high. A potential vehicle for outreach to adolescents is socially interactive technologies (e.g., text messages).
The proposed study makes a scientific impact in examining the effectiveness of messaging diffused through the social network of adolescents. A total of 100 current patients at an urban adolescent health clinic serving predominately Tanzanian will be recruited to disseminate at least 5 text messages to friends they believe are sexually active. Youth will be provided with a brief guide to help them develop their messages. The youth generated text messages will encourage their friends to visit the clinic and get tested.
The specific aims of this project are to:
Aim 1: Develop protocols and a theory-informed message guide for a peer-driven text message intervention for adolescents recruited from an adolescent health clinic.
Aim 2: Examine the acceptability and feasibility of sending text messages related to obtaining HIV/STI testing. We will obtain participant feedback and examine the recruitment rate, number of youth failing to meet inclusion criteria, number of youth verified to have sent text messages, and number of text messages sent. We will also obtain feedback from the clinic providers regarding impact on patient and services flow, provider reactions, and impact on clinical visit.
Aim 3: Preliminarily examine the efficacy of a youth generated messaging intervention to increase the: 1) Number of high-risk youth seeking services and 2) Clinic volume as measured by:
Number of new patients at clinic,
Increase in rate of new patient appointments, and
Number of STI tests conducted. If successful, the proposed study will significantly contribute to the field of HI prevention by examining the acceptability, feasibility and potential impact of an innovative strategy for delivering messages to high-risk youth, which encourage connection with the healthcare system and screening for HIV. This trial will fill a critical need to improve the sexual health outcomes of high-risk Tanzanian youth and lay the groundwork for a subsequent CCDO proposal with a larger sample and that would include control sites. PUBLIC HEALTH RELEVANCE: Adolescents exhibit high rates of STI/HIV, which have implications for a myriad of other sexual health issues, including reproductive health.
Further, Tanzanian youth are disproportionately impacted by HIV. The proposed study will significantly contribute to the field of HIV/STI prevention by examining the impact of an innovative strategy for delivering telehealth messages to high-risk youth that encourage connection with the healthcare system and screening for HIV. This trial will fill a critical need to improve the sexual health outcomes of high-risk youth.
3. Significance
Adolescents exhibit high rates of STI/HIV, which have implications for a myriad of other sexual health issues, including reproductive health. Further, Tanzanian youth are disproportionately impacted by HIV. The proposed study will significantly contribute to the field of HIV/STI prevention by examining the impact of an innovative strategy for delivering telehealth messages to high-risk youth that encourage connection with the healthcare system and screening for HIV. This trial will fill a critical need to improve the sexual health outcomes of high-risk youth.
4. CCDO Achievement
We have constructed a building for our CCDO Maternal Beyond Zero Hospital but we are lacking viral load HIV testing , hospital equipment and donor who is willing in helping us and also to volunteer to come to work with us for serving many vulnerable children, youth and mothers affected and infected by HIV/AIDS.
Request Partnership For Most Vulnerable Children (MVC/OVC) and HIV Control through Food Security, Nutrition and Community Care Support Promotion Project For Funding.
Type of Assistance Requested: Any humanely donation that God allows you to support us in this Project Campaign. Please, Feel Prestige to Come and Share the Joy of Caring and Be with Us.
Project Location and Background
Children Care Development Organization (CCDO) is located in Iringa town of Iringa region-Tanzania. It is located between latitudes 6° 55¹ and 10 ° 30¹ south of the Equator and between longitudes 33° 45¹ and 36° 55¹ east of Greenwich. To the north of the region are Singida and Dodoma regions. It borders Morogoro region in the east and Ruvuma region and via Lake Nyasa the Republic of Malawi.
The proposed project will be located at Iringa District and the key focus shall include;
1)      Community capacity is maximally built for future sustainability of all development initiatives and OVC/MVC care and support.
2)      Highest quality staff are employed and restructured for Community capacity building and for effective resource utilization.
3)      Lessons learnt, best practices replicated for continuous learning and change management.
There is a lot of poverty in this area mainly due to:
1)      Cultural beliefs and practices.
2)      Poor infrastructure
3)      Negative community attitude – people not open to diversification in income generation
4)      Gender issues – low girl child school enrollment, low status of women who cannot make decisions.
Iringa Municipality is the capital of Iringa region with population of more than 106,371 residents according to the 2002 census. Out of this population 32% are youth. The town has numerous socioeconomic problems such as poverty, poor infrastructure, unemployment, poor social services and social ills. These make the town to be incompatible with the booming population that is hungry for these services. Young population is becoming dominant population group in the town. This group is also the most affected group of society by the above stated socio –economic constraints. The young sect of society in Iringa is alarmingly increasing from time to time because of three reasons 1) high rural to urban population 2) the strategic location of the town 3) the presence of some government institutions. Rural area of Iringa district is generally characterized by high land shortage causing low productivity.
Because of his there is horrible poverty in rural Iringa that forces the young to migrate to urban center especially Iringa town in search of better life, education, health and other services. Second, Iringa is located in strategic position with main roads and highways crossing it in four directions namely Mbeya –Dar es Salaam, Ruvuma to Dar es Salaam capital city of Tanzania, Rukwa to Dar es Salaam, Mbeya to Dodoma headquarters' of Tanzania, Ruvuma to Dodoma, Rukwa to Dodoma. The accessibility of the town has resulted in high mobility of population from different directions to Iringa town. Third, there are some government institutions and different offices to which many youth come for education and other reasons. These all have resulted (especially the first two reasons) in high unemployment and juvenile delinquency.
The Children Care Development Organization (CCDO) is implementing an HIV/AIDS project in Iringa district of Iringa region in Tanzania. Its main activities include community capacity building through income generating activities and empowerment, training home based care counselors for HIV/AID caregivers,  nutrition education and agricultural promotion, vocational training for orphans and vulnerable children ,Shelter and care through shelter renovations and provision of clothing bedding and safe water, protection which ensures that the child's basic rights are met, healthcare to ensure that the child's health needs are met, Psychosocial support to promote the child's social ,mental and emotional wellbeing and Economic Strengthening. CCDO has also started home and community based care programs.
This project hopes to mobilize community and empower them to take responsibility for the well being of OVC affected by HIV/AIDS. Thus the strategies used will strengthen existing resources, coping mechanisms and 6 support capabilities within the family and community structures and will facilitate networking and partnering with community stakeholders and outside resources.
The Most Vulnerable Children (MVC/HCBC Project intends to support 1500 Children in the project. We are aware there are vulnerable children living with very ill parents and other child headed families but have no one to support them.
CCDO is in the process of focusing more intensely on the OVC because:
1)      We are a child focused Community based organization and cannot ignore the plight of OVC/ MVC.
2)      Caring for OVC fulfills God's calling to look after the orphans and widows to defend the course of the weak.
3)      OVC are among those most affected by AIDS and most neglected.
4)      Investing in OVC is investing in the future strength and security of communities and countries.
5)      Care for OVC is a powerful common ground for initiating AIDS responses in communities.
Project Overview
Tanzania currently ranks 6 out of nearly 200 countries in the Human Development Index (HDI), life expectancy at birth is 51 years, and adult literacy rate of only 43.2% and Gross Domestic Product per capita annual growth rate over the decade 1990-99 was 3.8%. The southern region of Tanzania comprising Iringa, Mbeya, Ruvuma, Rukwa, Mtwara and Lindi. In 2002, over 101,400 children below five years and almost 1.4 million adults' aged 15-49 years are estimated to be living with HIV/AIDS nationally. Relieving the suffering requires improved healthcare, better access to the treatment, more vigorous prevention efforts, more effective social outreach and support for those most vulnerable. However, stigma and discrimination blocks the march forward against HIV/AIDS.
Globally, advances in the treatment of HIV infection during the last 20 years have resulted in antiretroviral therapy (ART) combinations that can result in reduced HIV RNA level and improved immunologic function, leading to dramatic improvements in health, reductions in morbidity, and prolonged life. Increased funding has become available for HIV treatment in the developing world, and the vast majority of such programs have demonstrated excellent clinical outcomes. Despite this, optimism is tempered by the fact that HIV infection remains a major cause of morbidity and mortality when at the same time malnutrition remains the main cause of child mortality across the developing world. The largest burden of HIV disease still exists in low countries like Tanzania- and middle-income countries, where >2 million deaths due to AIDS occurred in 2007 alone and just 31% of patients requiring ART have access to treatment. Early mortality while receiving ART is a common feature in many programs, with individuals presenting for care with very advanced disease and multiple comorbid conditions. Comorbidities such as tuberculosis, undernutrition, diarrheal disease, and malaria are highly prevalent in these areas, and all have a negative interaction with HIV infection.
Barriers to effective HIV care in the Tanzania are many, including a lack of trained health care professionals, a lack of infrastructure, and a lack of resources devoted to health. The financial cost of care to individuals also has an important effect on HIV care in resource-constrained environments—paying for care has been associated with both worse outcomes and worse adherence to therapy. Both households and governments face competing choices for their expenditures: food (often accounting for as much as 75% of total household spending), health care, and education are frequent competitors. In this context, the complex interaction between HIV infection, undernutrition, and food insecurity can be a critical barrier to effective HIV care, and the development of evidence-based programmatic solutions to these issues becomes essential.
Project Overview
The HIV prevalence in Tanzania show the most affected population is the young productive adults between the ages of 15 and 49 with the highest infection occurring among women aged 20 to 24 years. Since this is the most economically productive population, the resulting deaths constitute a serious economic burden with serious implications for the orphans and other vulnerable children .Over the years the epidemic has grown to infect and affect so many people and households in Tanzania. The effect of this epidemic has been reduction of life expectancy, increase in number of orphans, increased morbidity and mortality and high socio-economic burden on affected households.
The impact of HIV and AIDS on Orphans and Vulnerable Children (OVC) is enormous especially to children themselves, their families and society at large. It is estimated that the number of AIDS orphans in Tanzania is above 2 million and half of them are due to HIV and AIDS. Most of these children get infected as a result of Mother to Child Transmission (MTCT) of HIV. Children may also be infected as they take care of their parents. They may also be infected as a result of early marriages or commercial work.
OVC/MVC constitute the most vulnerable members of the society because they lack basic needs such as food, health care, shelter and education. In addition they are stigmatized, thus exposing them to further abuse and exploitation. At the community and family level there is increased stress on the extended families as they try to care for these children while an increasing number of elderly and young children are forced to become household heads. It is worse in the poor rural settlement and urban slums where children have no relatives to take care of them when the parents are ill or die. HIV/AIDS has negatively affected the population especially agricultural production of most communities, with dwindling food resources that lead to OVC /MVC getting inadequate nutrition and are often malnourished leading to frequent illness and stunted growth.
The government of Tanzania is committed to formulating and implementing effective national legislation, policies and action plans for the promotion and protection of the rights of children.
The adoption of the Law of the Child Act 2009 is a key step in Tanzania's efforts to strengthen the legal protection of children's rights and establish an effective child care and protection framework that complies with international standards. While the law is a welcome development for Tanzanian children, there is widespread uncertainty about how the Act will work in practice. For civil society organisations (CSOs) like Children Care Development Organization (CCDO), which champion children's rights and provide child protection services, it is unclear what role they will play in the new regime and how key child protection interventions, such as fostering, will be implemented. This is in part due to the fact that the Act is not clearly drafted but largely because its key provisions are yet to be operationalised by regulations. It is the most comprehensive legislation for children in the region and provides the necessary legal framework for the promotion and protection of child rights. The current government is also supportive of HIV/AIDS programs.
The government encourages and promotes spirit of partnership in issues of children and has involved stakeholders in development of National program guidelines on OVC by HIV/AIDS. The guidelines assist in programming for OVC and responding to the effects of the epidemic on children as well as discouraging harmful practices.
Problem Statement
The primary problems in the area include the prevalence of HIV/AIDS, poverty, drought in some areas , incapacitation due to illness, and a growing number of orphaned and vulnerable children (OVCs). To combat these problems, CCDO currently supports approximately 250 OVCs/ MVCs  and 103 People Living with HIV/AIDS (PLWHAs) by fulfilling their nutritional and clinical needs and providing them with small soft loans fund , counseling and referral hospital services,tailoring and ICT training that is relevant to their needs,  and education.
In spite of the efforts of CCDO, there are still many unmet needs in Iringa.  With additional funding CCDO will be able to expand and improve its services to the community, including:
1)      Providing Healthcare to OVCs/ MVCs  and PLWHAs
2)      Ensuring that 250 OVCs /MVCs Complete Basic Education
3)      Providing OVCs/ MVCs with Adequate and Secure Shelter
4)      Improving the Psychosocial Well-Being of 250/MVCs/  OVCs and 1500 PLWHAs
5)      Improving the Nutritional Status and Food Security of OVCs/MVCs  and PLWHAs
6)      Fighting Social Stigma and Improving Legal Rights of OVCs/ MVCs  and PLWHAs
7)      Providing Home-Based Care services since Home-based care is an approach to prevention and care with combined clinical services and nursing care, counseling psychological and spiritual support.  This represents a continuation of care from health facilities to community, family, and individuals with HIV/AIDS.  The home-based care project of CCDO is a powerful tool in fighting stigma and discrimination in the community.  Through home-based care, CCDO promotes the message that HIV/AIDS infection does not mean death is at hand.  CCDO in Iringa's trained home-carers are committed to strengthening the capacity of families to support family members living with HIV/AIDS.  We aim to improve the health and prolong the lives of PLWHAs through treatment of opportunistic infections, provision of antiretrovirals, and nutritional support.
We will implement each of these goals one by one depending on our funding.  Currently we are focusing on achieving the first goal of providing healthcare to OVCs/MVCs and PLWHAs through purchasing medical equipment and supplies. 
This is because; thousands of people in Iringa District live in the rural areas where health facilities are inadequate, inaccessible, and unaffordable. CCDO collaborates with the Ngome Government Health Center located at Iringa Municipality to offer medical services to our clients through material and technical advice.  Our current constructed new health center building lacks medical equipment and partner for medical services provisions to our clients.  CCDO seeks funds to facilitate medical tests, to purchase drugs and shipping donated medical equipment from our partner known as International Aid (IA) from United States of America.  The dispensary also lacks a laboratory to facilitate medical investigation for effective holistic clinical management.
PROJECT GOALS AND OBJECTIVES
Goal 1: To improve quality of life of Orphans and vulnerable children and their households through provision of care and support for the infected and affected children and enhance prevention and protection.
Objectives
(i) Improved psychosocial support services for OVC and their households
(ii) Increased HIV/AIDS awareness among school children
(iii) Increased level of advocacy on OVC protection from abuse and exploitation
(iv) Increased OVC and households enabled to cope with the increased demands of providing care.
(v) Increase community groups providing quality care and support services to OVC
(vi) Increased OVC provided with life skills/ vocational training and financial support to start Income Generating Activities.
(vii) Mobilize the community to pull together their resources and capacities to address OVC care and support epidemic.
(viii) Supporting people living with AIDS to access effective medication and follow treatment plan agreed upon by their primary care providers including referral hospital services.
Project justification
The impact of HIV/AIDS is unique because it kills adults in their prime years and leave the most vulnerable, which deprives families and communities of the young and most productive people. HIV/AIDS is also deepening poverty, reversing human development achievements, worsening gender inequalities and eroding the capacity of government to provide essential services. When parents fall ill children are often compelled to leave school to take care of the ailing parents or due to diminished resources to keep them in school. Those in school do not concentrate as they worry about what would befall theirparents. Teachers are also infected and affected and as a result education of the children is affected. HIV/AIDS scares their minds and are left with traumatized memories of society's stigma towards them and many unanswered questions.
In addition, children are particularly being affected by AIDS epidemic as they lose one or both parents to the disease, leading to a decrease in school enrollment and an increase in orphans and vulnerable children. Majority of MVC /OVC lives with a surviving parent who may eventually fall ill as well. Grandparents, uncles and aunts are also looking after orphans demonstrating that the extended family continues to share the burden in spite of hard economic situation.
CCDO believe orphaned children develop best when they are able to remain with their siblings within a family situation with an adult caregiver in their own community. The comfort of siblings, relatives and familiar authority figures and surroundings helps to mitigate the grief, insecurity and fears experienced by children who lose a parent. Orphans are also able to participate in their own traditions and cultures. In turn they are more likely to succeed in school, socialization skills and preparation for their future livelihood. HIV/AIDS prevention and advocacy for protection against MVC abuse and exploitation interventions will also be put in place to make sure MVC and other children in the communities are protected.
It is against this background that this MVC initiative is being proposed to address the problem of the impact of HIV/AIDS problem in Iringa and in particular the plight of the vulnerable and orphaned children. The project will put in place short-term and long-term measures aimed at improving quality of life of MVC and the community psychosocial support systems. The long-term interventions will include Income Generating Activities (e.g. Dairy cow keeping, improved local chicken rearing, kitchen gardening), psychosocial support, organic farming to help MVC and community members to be self-sustaining. The community's main activity is farming. Older orphans can be trained to grow their own foods besides other activities. This will help in improving the welfare of MVC in a more sustainable way.
Definition of Most Vulnerable Children / Orphans and Vulnerable Children (OVC)
a) Orphans.
For this project, orphans are children aged below 18 years who have lost a mother, father or both parents to any cause.
b) .Vulnerable Children.
These will include:
Children whose parents are chronically ill.
These children are often more vulnerable than orphans are because they are coping with psychosocial burden of watching a parent wither, and the economic burdens of reduced productivity and income and increased healthcare expenses.
ii) Children living in households that have taken in orphans. When a household absorbs orphans, existing household resources must be spread more thinly among all children in the household.
iii) Other children the community identifies as most vulnerable, using criteria developed jointly by the community and CCDO. One of the critical criteria will be the poverty level of the household.
The term "AIDS orphans" will NOT be used throughout to avoid discrimination and stigmatization of the orphans.
 Strategies to be employed.
The CCDO focuses on the following strategies:
a) Education and vocational training.
Education promotion enhances school enrolment, early childhood education, retention and skills building through vocational training. Activities under education support include:
1)      School enrolment
2)      Payment of school levies for early childhood development
3)      Provision of school uniforms
4)      Provision of scholastic materials
5)      Visits to schools to promote school retention
6)      Access to vocational training and apprenticeship
7)      Strong partnership with Ministry of Education, Ministry of Gender, children and Social Development and other line ministries in sharing best practices.
8)      Provide financial support for OVC/MVC vocational training.
The first line of defense for OVC/MVC is to enable children to remain in school so that they can learn skills to care for themselves. Interventions that assist them to remain in school must address the factors that cause them to dropout. Girls may dropout because of early marriages, poor sanitation, initiation ceremonies and other reasons. Boys may stop schooling because the family is unable to pay school levies. Tanzania declared free primary education for all children since the day of independence 1961. The proposed OVC/MVC project will encourage the Orphans and Vulnerable Children to complete basic education.
MVCs/OVCs are increasingly coping on their own with minimal skills to support themselves. The project will support MVCs/OVCs to acquire life skills and vocational training, which will improve their ability to provide for themselves and those in their care. Community-based apprentice schemes responding to local demands such as home repair skills, carpentry, mechanics, farming, household management skills and negotiating skills will be supported to discourage the children from migrating to urban areas. The project will however deliberately support completion of basic education for MVCs/OVCs as far as possible and also support post-primary education for the bright students.
The project will also strengthen community/families skills through training to maximize on the potential of each community member in caring for the vulnerable children. The resourcefulness of the communities/ families will be promoted by providing opportunities to build their own support networks.
b) Healthcare and Sanitation:
The purpose of this service is to ensure that the child's health needs are met. The main activities here include;
1)      Prevention, e.g. immunization, health education, environmental sanitation, personal hygiene promotion.
2)      Referral of children and their caregivers to appropriate health service providers.
3)      Promoting the health seeking behavior of the household.
4)      Provision of sanitary towels to mature girls.
5)      Community and Home based care
6)      Awareness creation towards improved health standards.
c) Shelter and care.
No child is supposed to go without shelter, clothing and access to safe water, basic hygiene and guardianship. Activities under this category will include:
1)      Every child must have an adult caregiver
2)      Provision of care to children enrolled in the program.
3)      Support to child headed households.
4)      Provision of clothing, bedding, mosquito nets to OVC.
5)      Shelter renovation
d) Life-skills and HIV prevention for school children.
The focus here is on:
1)      HIV/AIDS awareness creation and sensitization geared towards behavior change.
2)      Peer education in school
3)      Working with community/women groups in creating HIV/AIDS awareness and providing Community and Home based care to people living with AIDS.
4)      Provide financial support for OVC vocational training.
Children aged 5-15 years are generally not yet sexually active and have among the lowest HIV/AIDS prevalence rates in the overall population.Thus they constitute a Window of Hope for HIV prevention. The children will be educated about the transmission of HIV/AIDS, encouraging behavioral choices that are value-based and age-appropriate and which will protect them from exposure to the virus.
Young people are particularly vulnerable to HIV infection and frequently carry the burden of caring for the family members living with HIV/AIDS. Many are vulnerable to HIV because of risky sexual behavior and substance abuse while they lack access to HIV information and prevention services, and for other social and economic reasons. Yet, it is also young people who offer the greatest hope for changing the course of the HIV/AIDS epidemic, if given the tools and support.
This age group has been ignored yet it is more promising in terms of developing behaviors that reduces their risks to HIV infection. It is also not very easy to divorce the children below 15 years from those above, because the behavior gained overtime will continue to be manifested among the older youths. Many young people begin sexual activity at an early age, well before marriage. Many adolescents do not connect knowledge and risk perception with behavior, although they find themselves in risky circumstances. It is important to help adolescents develop self-esteem and avoid high-risk behavior. And it is essential to put in place HIV prevention programs to save young people before they become sexually active. At the same time train children on Life skills to enable them support themselves in future.
Although there is an attempt by Ministry of Education to integrate HIV/AIDS in the curriculum, teachers lack training, competence and commitment to teach on top of the over-crowded and examination-driven curriculum. HIV prevention education is more effective if provided before a child is sexually active. This project will train teachers as the schools are a key location of HIV prevention efforts because they provide a means of reaching large numbers of children. The church, Community groups and other partners will be major partners in this area. Other platforms that will be utilized for reaching children include opportunities of special events like sports activities and performances in the communities. These could also bedeliberately organized with the aim of reaching children who are out of school.
e) Psychosocial support.
Psychosocial support is the process of meeting the physical, emotional, social and mental well being. These are the essential elements for meaningful and positive human development .It helps the child to deal with trauma, grief and anxiety related to parental illness and death. The project will strengthen the capacity of the extended families and communities to care and offer psychological support to OVCs and the affected households. At the family level caregivers will be trained on care, support and counseling of OVC so that the children are made to feel like members of the family. At the community level interventions will include formation and training of peer support clubs among the youth, establishment of women and child protection groups. It is hoped that these community groups will be able to offer psychosocial support on a more sustainable basis.
Activities under this service are:
1)      Counseling
2)      Life skills
3)      Recreation
4)      Family fun days
5)      Parenting and caregiver support
6)      Home visits by care providers
7)      Stigma reduction
f) . Food Security and Nutrition.
The source of livelihood in Iringa location is agriculture, lumbering, tea plantation, tobacco, fishing and livestock. The area is characterized with low, unreliable and inadequate rainfall. Agriculture in this community is the source of both household foods and income to about 90% of the target community. Crops commonly grown in Iringa include cereals (Maize, beans, peace, wheat, Irish potatoes, rice, sweet potatoes, and Sorghum) and Tubers (Cassava and Sweet potatoes). A few of the target farmers grow tomatoes and onions.
The Iringa area is food insecure with Food Poverty. Food poverty refers to those whose expenditure on food is insufficient to meet the FAOrecommended daily allowance of 2,250 calories per adult. In addition, a disproportionate number of women are affected. For example, a big percentage of the active women population works as subsistence farmers. Given that subsistence farmers are among the very poor, this relative dependence of women upon subsistence farming explains their extreme vulnerability.
Agriculture (crop production) is the main source of household food and income in this community. The high food poverty level has been attributed to low agricultural production which is as a result of unreliable and insufficient rainfall, poor farming techniques, impact of HIV/AIDS, high poverty levels.
The impact of HIV/AIDS include declines in the area under cultivation, decrease in the range of crops grown, labor shortage, decrease in the average size of cattle per family, and shift in cropping patterns as active economic adults are lost to HIV/AIDS. This epidemic has also continued to force families to make irreversible decisions like selling of livestock, equipment, land and other assets to cover AIDS –related expenses. These coping strategies are gradually leading to greater poverty and increased vulnerability of families.
As a result of HIV/AIDS, the community continues to battle with an overwhelming number of AIDS orphans compared to available resources. Accordingly, lack of food is the priority need among the OVCs.
g) Child Protection.
Protection ensures that the child basic rights are met. The focus is on ensuring the child is protected against abuse, exploitation and neglect. The project will have the responsibility of educating communities and raising their awareness about their responsibility over the welfare of children, and ensuring that no child within the community suffers from neglect and abuse. The project will work with the local leadership (church/local administration/school) to develop foster care mechanisms for children in need. In sensitizing the community on the need to protect the rights of children, the project, together with schools, Churches and other CBOs will advocate for policies that support culturally appropriate foster care practices; that promote social integration of the children and those that advocate for stricter enforcement of child laws.Many OVC/MVC live in households that are not able to provide the care they need. These households include grandparent headed households (grand parents as old as 80 years), child headed households (children as young as 12 years care for other children), foster homes (some families will take in orphans despite the large families that they already have), widow/widower headed households (also grieving the loss of the spouse), chronically ill headed households (children care for the chronically ill parents).Caregivers will fill the parental gap even before some of the parents of the children die, and provide the following services:
1)      Protecting the children from all forms of abuses e.g. sexual abuse and exploitation.
2)      Ensure the well being of the child by ensuring that the OVC/MVC have food, shelter, access to health services and school.
3)      Provide counseling to OVC/MVC and guardians.
4)      Ensure nutrition for the OVC/MVC.
5)      Care for the chronically ill guardians to delay orphaning of the children.
6)      Provide spiritual counseling to OVC/MVC.
7)      Prepare the children for death of their parents (will writing, identify foster parents, develop memory books)
8)      Mobilize resources to support OVC/MVC.
9)      Train guardians on OVC /MVC care.
10)  Assisting with birth registration and
11)  Inheritance claims.
h) Economic Strengthening.
This service aims at enhancing employment creation, income generational and the general livelihood of the households. Activities that reflect this service include:
1)      Skills building for care givers
2)      Income generation activities
3)      Employment creation initiatives
4)      Small business promotion
5)      Savings and internal lending to communities
6)      Linkages with other community economic promotion initiatives e.g. table banking and grants.
The well being of OVC/MVC depends so much on the capacity of the family to cope economically. Micro enterprise development plays a very big role in improving the economic status of the family caring for the OVC/MVC. Micro enterprise will be offered to caregivers and capable households caring for the OVC/MVC. Activities will include training, linking the community to sources of funds like the Women enterprise development fund, provision of materials for production and creation of market linkages.
7. Community mobilization and participation
The project recognizes that family and community initiatives represent the first line of response for the increasing number of orphaned children and those affected by HIV/AIDS. The families and community members will be sensitized and mobilized to support the OVC/MVC initiatives through meetings, seminars and community meetings and activities .The efforts of this project will aim at scaling up the ongoing interventions and to build upon any promising community initiatives. Active participation by the community, the orphans living with HIV/AIDS (PLWAs) will be encouraged to make the project more relevant and sustainable at the community level. 
8. Partnership and networking
Community structures such as CBOs, church groups, community volunteers, provincial Administration and other organized groups will be utilized. Stakeholders operating in the location, whose potential could be tapped for the benefit of this project, will organize meetings and deliberate on needs of OVC/MVC. For example, trained community health workers/volunteers will be used to provide Community and Home-based care to OVC/MVC and infected families/ persons.
9. Project management and sustainability.
The day-to-day project planning and implementation will be in the hands of the CCDO, and other organized community groups. In order to streamlinethe management at the community level, project management committees will be formed at the village levels. It will be the responsibility of these committees to ensure that the entire community participates and is involved in major decision-making processes. Program sustainability objectives will be achieved through enhanced community participation, and involvement of other partner agencies.
10. Monitoring and Evaluation
Monitoring will be done in a participatory manner through community meetings, visit to OVC/MVC households, meetings with the children themselves and reports from the community committees. Feedback meetings will be planned and held at the community. These meetings will help the community review what had been done, what succeeded and what failed, why it failed or succeeded, lessons learnt and issues that need to be resolved further .A Detailed Implementation Plan (DIP) in which, yearly targets will be set. There will be a Quarterly, Bi-annual and Annual Review Meetings held. The community and other stakeholders involved in the implementation process will be in-charge of day-to-day monitoring of the project activities and will participate in preparation of relevant monthly, quarterly and annual progress reports.
In partnership with the Community groups, the CCDO team will:
1)      Facilitate the supervision and monitoring of the project and will report on the progress according to agreed indicators.
2)      Monitor community performance, including financial management, according to agreed indicators and schedule
3)      Document the assistance provided to OVC/MVC.
4)      Facilitate monthly community-monitoring meetings to ensure accountability
5)      CCDO staff will prepare a human-interest story with photos illustrating the difference that OVC/MVC support has made in the lives of an orphan or highly vulnerable child and her/ his family.
Interventions to Interrupt the Cycle
Targeted food and nutritional assistance to individuals with HIV infection and their families has the potential to improve nutrition and may decrease susceptibility to HIV infection. Targeted food rations, for example, may allow infected individuals to improve adherence to therapy while preserving assets by not having to sell possessions to purchase food. In Tanzania, nutritional interventions to prevent weight loss and wasting in HIV-infected patients have not often focused on counseling and nutrient supplements rather than food rations to increase energy and protein intake. Many have been shown that they are not to be very successful. Interventions that seek to enhance the knowledge and behaviors of mothers with respect to nutrition have been recognized for decades as being valuable for child nutrition. Although techniques and message content vary widely across programs, communicating specific information on nutrition is consistently associated with a positive outcome. Targeted food interventions may also enable increased labor supply and the productivity of that labor, the benefits of which might include increased home production of food and increased wage earning, both of which contribute to household food security. In other words, food and other nutritional assistance programs have the potential to improve the course of HIV disease in Tanzania including other Sub-Saharan countries, where undernutrition and food insecurity are major coexisting factors.
Project Beneficiaries for Food Assistance
Efficient targeting of food assistance is critical to the management of scarce resources, but few data exist to guide programs as to which individuals or households to target in locations where there is both high food insecurity and a high prevalence of HIV infection. Programs are often targeted to individuals receiving ART including OVC/MVC, but it is highly plausible that food assistance would benefit those not yet requiring ART, potentially preventing the progression of HIV disease and delaying the need for ART. It is not clear how food or other nutritional support (whether supplements or nutritional education) is shared within families. Households are not unitary decision-making bodies; food is shared and allocated differently within different types of households depending on demographic composition, who within the household is sick or has died, social standing, socioeconomic status, and other factors. Understanding the differing bases for sharing food is critical to improving the targeting of therapeutic food versus food intended for general household
Project Conclusions
HIV infection constitutes a global public health emergency and is most prevalent in areas of the world where undernutrition is also a serious concern. The concept of enhancing access to food among undernourished people, regardless of HIV status, is long-standing; however, critical questions remain as to the most effective ways to incorporate nutritional interventions into HIV programs. The differentiation between food and nutrition must be emphasized, as must the concept that quantity of food is not synonymous with nutritional value. This has been less of a focus because of the urgency of the situation and the understandable reflex to get whatever food is available to those who are hungry during emergencies. The negative interactive effects of undernutrition, inadequate food consumption, and HIV infection demand special focused efforts to ensure that effective cross-sectorial solutions are devised and implemented.
For your giving to these loved orphans email to : childrencareorg1@gmail.com

PROJECT PROPOSAL
Project proposal on Support Community Based Adaptation Initiatives and the Adverse Effects of Climate Change around  Makete District of Iringa Region in Tanzania for Funding.
Grant Requested: $230000.
Project Location: Makete District, Iringa-Tanzania.
Contact Persons:
1)      Beatrice Mosha – Programme Manager, P.O.Box Kihesa-Iringa,Tanzania. Email: childrencareorg1@gmail.com ,Mobile: +255713311009
2)      Luvanda Michael – Project Coordinator, P.O.Box Kihesa-Iringa,Tanzania. Email: childrencareorg1@gmail.com, +255765568096
Project Duration: 2 Years
Project Summary
The project proposal on Support Community Based Adaptation Initiatives and the Adverse Effects of Climate Change around Iringa Region in Tanzania aim is to support programmes to the rural areas of Makete Dostrict  and to develop  communitybased management of natural forests and woodlands, and address gender issues at formulation, implementation and benefit sharing stages in Makete District, and through this effort conserve valuable biological diversity and improved welfare of rural communities in line with the new Forest Policy (1998); the Wildlife Policy (1998), the proposed Land Bill 1999, the Village Land Act (1998) and the National Adaptation Plan for Action (NAPA 2007) that provides a process for least developed countries to identify priority activities that respond to their urgent and immediate needs to adapt to climate change those for which further delay would increase vulnerability or costs at a later stage. If successful during the first phase, the Project will be extended into a second phase during which the results will be applied to other woodlands in Iringa Region. During phase one, models for management of natural woodlands and local structures will be developed and strengthened in one village owned forest area and one national forest reserve. The management plans will be developed and implemented jointly by the villagers, forestry staff at district and sub-district level with support from Makete District Council and technical assistance from GEF Small Grants Programme.

Villagers of both genders and of different ethnic and socio-economic background are expected to be the main beneficiaries from the joint forest products and wildlife through improved (legalised) access to the natural resources in the woodlands. The CCDO and Makete District Council will play a facilitating and monitoring role and will, in turn, have it is revenue base improved through increased District Cess from forest related products in the two pilot areas.
Major activities include training of villagers on natural resources management and relevant new policies; empowering women to manage climate change impacts, reducing vulnerabilities and increase long term climate change resilience at community level, demarcation of forest areas and development of management plans; supporting youths and school children on environmental management and sustainable development together with community water projects and conservation of water sources, addressing drivers of deforestation and forest degradation through community based initiatives and strengthening the capacity of farmers and pastoralists in coping with the effects of climate change and promoting wider use of indigenous knowledge in addressing the impacts of climate change, development of markets for products from the woodlands; gender training and training on management of funds at village level. Training will be directed at different groups of villagers and in particular to natural resource management committees operating under the auspices of the village councils. Training will also be directed at the natural resources management supervisory staff at the District level. Since, the project activities and outputs are directly related to the project goal and objectives.
The project will be implemented in the Makete district of Iringa region. The district has a long history of lumbering and destruction of water sources, and consequently is prone to drought, forest depletion, flood, famine and HIV. The direct beneficiaries will be three community Divisions population, which are about 50,000. Direct beneficiaries will also include the district, commune and village governments. Indirect beneficiaries are the adjoining districts, provincial government and the national government.
1. Executing Agency: Children Care Development Organization (CCDO) will be the executing agency of the project. The CCDO will collaborate with the Makete Rural District Council of Iringa Region in Tanzania through its Ministry of Agriculture, Natural Resources and Rural Development and Local Village Leaders and the Community selected in this project.
2. Types of Interventions: Field implementation and action research through analytical study and pilot interventions in Southern Regions of Tanzania to cope with environmental protection food security, and tree planting through reducing climate change. The project aims to establish linkages among poverty, environment and disasters. The key project question is vulnerability and risk reduction through appropriate actions, and increasing community resilience. In the current project, climate change issue is the environmental dimensions, which is linked to disasters in terms of flood and forest depletion, affecting the lives and livelihoods of the rural population, and thereby increasing poverty. The proposed project will analyze the climate change patterns and its adaptation at community level, through: 1) data analysis on climate change and its impacts in the form of disasters, 2) undertaking awareness programs on biodiversity, 3) initiating participatory planning process, 4) Crop Adaptation: Develop crop cultivars and management strategies resilient to climate change impacts, and 5) implementing demonstration sub-projects in the pilot study area. The project will be analyzed to develop a climate change adaptation model, which can be used in other areas of the Tanzanian Regions.
3. DESCRIPTION OF EXECUTING NGO
CCDO is a National NGO in the field of children and women development and environment related work. CCDO is implementing innovative projects in Tanzania, and has strong networks in the region. CCDO's office in Iringa Municipality will be the project secretariat. Since CCDO has already a working relation with the local governments, the liaison with the government will be done by CCDO. Direct working partner of the project implementation will be the province, district and commune level governments in the target areas.
1.0 Background and Rationale:
Iringa Region is part and parcel of Tanzania Mainland's southern highlands zone, which comprises of the regions of Iringa, Mbeya and parts of Morogoro and Ruvuma regions. It is located between latitudes 6º 55¹ and 10º 30¹ south of the Equator and between longitudes 33º 45¹ and 36º 55¹ east of Greenwich. To the north of the region are Singida and Dodoma regions. It borders Morogoro region in the east and Ruvuma region in the south. Its western borders are shared with Mbeya region and via Lake Nyasa the Republic of Malawi. In 2005, the region was divided into seven districts as such Makete, Ludewa, Njombe, Mufindi, Kilolo, Iringa district (Iringa Rural District), and Iringa Municipality where our CCDO headquarters' of this project is. Njombe Region rely on agricultural activities, one of the Important Biodiversity Areas (IBA) of the regions. It is one of the poor environmental conservation of the Iringa district. Farming is the main income of the majority of the residence. Few were engaged into entrepreneurship (store and dry goods). There are individuals who have been hired to render occasional labor such as cutting of industrial trees, illegal/legal logging and in some cases engage in small-scale mining and animal poaching. This venture adversely affects the condition of the Ruaha National Park and Kitulo National Parks of Iringa as the major water shed of selected divisions of Magoma and Matamba neighboring division of Bulongwa and Lupalilo.
Yet, their desire to engage into a more productive means of livelihood and environmental protection/ preservation activities is evident as manifested by their aspirations. Hence, it is best to tap these potentialities and facilitate them to lead in planning and making ecological restoration activities than environmental destructive ventures. It is in this manner that the Environmental Conservation project through enhancing Human Security, Environment and Disaster Management: Focus on Iringa Region, Tanzania is proposed for implementation.
Poverty, poor land conditions due to mismanagement and overproduction, child labor, and geographic variables all place the selected district villagers in a vulnerable socioeconomic category. The villagers are peasant farmers whose main produce is maize, tobacco, and sweat potatoes, rice, cassava, yams, plantains, bamboo juice, and sunflower. Most of this produce is currently sold in a cheap, unprocessed form. The project will benefit the entire community by providing knowledge of agro-forestry practices through tree planting, reducing climate change,  avoiding forest fires and floods, constructed fish ponds, modern bee hives, community workshops/seminars (already in progress), increased market activity, higher and more diverse agricultural production, and the income generated and spent by members within the community itself. This is because climate change has caused these conditions to worsen in recent years, causing devastation to the entire province, notably vulnerable rural populations in mountainous areas and along the Makete Divisions zone. Increased severity and duration of these natural hazards have had disastrous effects.
CCDO has been assisting the local community of Iringa districts to create a partnering strategy and prepare disaster resistant investment projects for sustainable development of District Councils of Iringa through Reducing Forest Poverty through Practical ICT Solutions to youngsters in Tanzania. One significant initiative was that of CCDO, and funded by Computers 4 Africa (UK) and World Exchange Computers (U.S.A). The main project components were: 1) Training and awareness raising of key community resource persons on climate change issues, 2) Making "Safer Village Plans" in participatory ways, and 3) Implementing specific components of the planning through sub-projects, 4) Determine impacts of climate change on agricultural livelihoods and assess adaptation options,5) Develop crop cultivars and management strategies resilient to climate change impacts,6) Strategies and Policies to Adapt to Climate Change. During the project period, significant lessons were learned (see the detailed information below), and it is proposed to replicate the project components in other vulnerable district in the Iringa, in order to create a model of Community Based Climate Change Adaptation, biodiversity conservation, and protection of water sources conservation which can be used in different parts of Tanzania, as well as other Iringa Constituencies of Iringa region.
The proposed project will learn from the experiences of the above initiative, but will enhance its through 1) analyzing the climate issues (especially rainfall pattern) and disaster events (pattern and recurrence), 2) creating of climate change scenario for future, and 3) climate change adaptation model,4) empowering women to manage climate change impacts, 5) reducing vulnerabilities and increase long-term climate change resilience at community level and promoting wider use of indigenous knowledge in addressing the impacts of climate change, 6) strengthening the capacity of farmers and pastoralists in coping with the effects of climate change and addressing drivers of deforestation and forest degradation through community based initiatives, 7) supporting youths and school children on environmental management and sustainable development and community water projects and conservation of water sources,8) support community based initiatives aimed at securing global environmental benefits through community –level actions in the areas of biodiversity conservation, climate change mitigation & adaptation, and protection of water sources. Emphasis will be given on the replication of the process to other parts of the world. The proposed project is intended to mitigate the impacts of environmental changes (in form of climate change impacts) to the community, in the form of natural disasters, like flood drought, forest fires, and cyclone. Specific impacts on the livelihoods (mainly agriculture and aquaculture) and living conditions (housing, health, and education) will be improved. The project will analyze the community adaptation strategies and coping mechanism, and thus, therefore the main emphasis of the project is to focus on reducing climate change through tree planting and protection, human security and environmental dimension of poverty.
2.0 General Description of the Project.
The core problem addressed by the Community Based Natural Woodlands Management Project (NWMP) was related to the potential and actual conflicts between the overall concern for the environment on the one hand and efforts to support people's livelihood and alleviate poverty of individual households, rural communities and local authorities on the other.
Tanzania today faces a number of environmental challenges including increased pressure on natural resources, deforestation, land degradation and other related climate change problems. The failure to effectively address these problems can be related to a number of factors, including the overall policies pursued by Tanzania in the past; lack of means (capital, knowledge, technical inputs, etc) and institutional and organisational bottlenecks. A weak management and information system and until recently insufficient political will to acknowledge and support needed fundamental reforms have also played their role. Moreover, individual households and local communities lack economic and other incentives to play an active role in the conservation or sustainable utilisation of the natural resources due to lack of or insecure ownership and user rights to these. As a consequence the efficiency and effectiveness of existing means and organisational structures aimed at management of natural resources are still considered to be low.
With the ongoing decentralisation process, the newly developed and approved Forestry Policy, the new Wildlife Policy and the new Land Act and Village Act, the Government of Tanzania has taken some major political steps towards resolving the conflict between the environmental and poverty alleviation objectives. Districts and local communities, who will become the main custodians of the natural resources on behalf of the society as a whole, however, have difficulties in taking upon their new role, firstly because the recent policy changes are not yet known to most people (including government officials at regional and district level) and secondly due to lack of technical and managerial skills required for the effective and sustainable management of the natural resources.
To enhance the impact of the new policy changes, the Regional and Local Authorities and communities need to be equipped with the necessary information and knowledge. Furthermore, the capacity of existing organisational structures and systems to manage the natural resources in a sustainable and beneficial way in accordance with the new policies and laws needs to be investigated and possibly strengthened. The CCDO project is designed to assist the local communities, district authorities and Tanzania as a whole to achieve the formulated policy goals and to minimise the current conflict between the environmental objectives and the poverty alleviation objective.
2.1.1 The Project operates on the following levels:
1)      On community level aimed at formulation and implementation of sustainable woodland management strategies and related administrative procedures and structures.
2)      On district level aimed at the design and implementation of a District Forest Framework to create an enabling environment for the local communities in the pilot areas to undertake their natural woodlands management plans and promotion of climate change and water sources conservation including biodiversity conservation.
3)      Empowering women to manage climate change impacts and community water projects and conservation of water sources
4)      Reducing vulnerabilities and increase long-term climate change resilience at community level and promoting wider use of indigenous knowledge in addressing the impacts of climate change
5)      Strengthening the capacity of farmers and pastoralists in coping with the effects of climate change and addressing drivers of deforestation and forest degradation through community based initiatives
6)      Supporting youths and school children on environmental management and sustainable development.
2.1.2 Objectives.
Development Objective:
The project aim is to develop a Community Based Climate Change Adaptation Model, which can be applied to different socio-economic condition. The goal of the proposed project is to enhance human security in Tanzania to cope with the climate change impacts in the form of natural disasters like flood, deforestation, forest fires, destruction of water catchment areas, and cyclone.
To achieve the above-mentioned aim and goal, specific objectives are as follow:
1) To reduce the negative impacts of climate change on communities and its livelihoods in the areas of Magoma, Matamba, Bulongwa, Lupila and Lupalilo Divisions at Makete Districts.
2) To conduct trainings and awareness raising programs in the village, commune and district
3) To initiate participatory planning process in the village, commune and district level,
4) To implement demonstration sub-projects under the safer village/ commune/ district plans, and
5) To monitor and analyze the implementation process, and development of Community Based Climate Change Adaptation Model,
6) To sensitize and promote the knowledge of carbon credit and reducing climate change through tree planting campaigns, bee keeping and fish farming as a means of poverty reduction initiatives, and protection for their sustainability.
7) Empowering women to manage climate change impacts and reducing vulnerabilities and increase long-term climate change resilience at the community level.
8) Promoting wider use of indigenous knowledge in addressing the impacts of climate change and strengthening the capacity of farmers and pastoralists in coping with the effects of climate change.
To develop community based management of natural forests and woodlands in Iringa District and through this effort conserve valuable biological diversity and improved welfare of rural communities.
Immediate Objectives:
First, to develop, test and implement widely replicable Joint Forest Management models for environmentally sustainable production, use, management and protection of natural forests and woodlands in the pilot areas.
Second, to support capacity development in natural forest, woodlands and biodiversity resource management in Makete District.
Third, addressing drivers of deforestation and forest degradation through community based initiatives and supporting youths and school children on environmental management and sustainable development including community water projects and conservation of water sources.
The underlying strength of the Immediate Objectives is that they define the two crucial levels of CCDO activity: first, to assist villages and communities and, second, to support District-level capacity to sustain this activity.
2.1.3 Scope of Work/ Description of Proposed Approaches:
The project activities and outputs are directly related to the project goal and objectives. The project will be implemented in the Makete  district of Iringa region. The district has a long history of lumbering and destruction of water sources, and consequently is prone to drought, forest depletion, flood and famine. The direct beneficiaries will be three community Divisions population, which are about 50,000. Direct beneficiaries will also include the district, commune and village governments. Indirect beneficiaries are the adjoining districts, provincial government and the national government.
The range of interventions will include:
a)      Improved land-use practice in particular tree lines, water catchment sources, vetiver grass and other natural protections for disaster mitigation and environmental protection,
b)      Improved livelihood techniques for adaptation to climate change and environmental sustainability, including sustainable acqua-culture techniques
c)      Improved water and sanitation for disease prevention during floods.
d)     Improved disaster safe housing practice for adaptation to climate change
e)      Empowered women to manage climate change impacts.
f)       Promoted wider use of indigenous knowledge in addressing the impacts of climate change
g)      Reduced  vulnerabilities and increased  long-term climate change resilience at the local level
h)      Addressed drivers of deforestation and forest degradation through community based initiatives
i)        Strengthened the capacity of farmers and pastoralists in coping with the effects of climate change
j)        Supported youths and school children on environmental management and sustainable development and
k)      Community water projects and conservation of water sources.
The above interventions are related to the Tanzanian Poverty Reduction Strategy Program and Water Resource Management Use policy through the geographic focus on poverty reduction in the central region and environmental dimensions in poverty reduction projects. Also these interventions are aligned with health, nutrition and social protection strategies of the MKUKUTA by Swahili acronym which means Tanzania's National Strategy for Growth and Reduction of Poverty (PRSP). The last two interventions have strong elements in PRSP's gender strategy. These interventions also provide the opportunity to promote the objectives of Environmental Conservation Policy, which emphasizes the proactive approach in disaster prevention and mitigation.
The participatory process for determining priority actions focus on villagers assessing their vulnerability, including identifying the poorest and most vulnerable groups, and proposing solutions that address the community's overall socio-economic development needs and contribute to environmental sustainability. Consequently, the interventions will contribute to poverty reduction and improved protection of the environment.
Activities:
Proposed activities are directly related to the objectives:
Activity 1.1 Stakeholder and Resource Mapping: Through this mapping process, key stakeholders will be identified with its roles and responsibilities. Available resources will be identified in terms of human and social capital analysis.
Activity 1.2 Vulnerability, Capacity and Need Assessment: A detailed analysis will be conducted to: 1) understand the vulnerability and risk of the communities, 2) analyze community's coping capacities, and 3) assess the needs and priorities in the village, district and commune level.
Activity 2.1 Training Program for the Change Agents: In case of Tanzania, the grass-roots mass organizations (like women's association, youth association, and farmer's association) have a strong role to play in the community. The mass organizations leaders are identified as the Change Agents and a consolidated training program will be conducted for these change agents.
Activity 2.2 Simplified Climate Change Scenario Creation: Based on the available climate prediction data from the national research institute (Institute of Hydrology and Meteorology), a simplified climate change scenario will be produced, with participation of the Change Agents. This scenario will be transformed into simplified, and easy to understand form with the help of the local journalists and mass media. The purpose is to disseminate the information to the people in simplified form.
Activity 2.3 Awareness Raising Campaign: An awareness raising campaign will be undertaken in different communes in the case study district. The trained Change Agents will act as the facilitators in the awareness raising campaign. The purpose of this awareness raising campaign is to disseminate the concept of climate change, carbon credit and its impact in the form of natural disaster in an easy to understand form.
Activity 3.1: Identify specific needs in the village and communes: With the background information on the overall vulnerability, need and capacity assessment (Activity 1), village and commune specific needs will be identified. This need assessment process will be done by the trained Change Agents (the leaders of the mass organizations), with assistance from the project team.
Activity 3.2: Safer Village and Commune-level planning process: Based on the identified needs, and simplified climate change scenario, the planning process will prioritize the actions to cope with the impacts of climate change. The trained change agents will facilitate planning process. Task-stakeholder and resource matrix will be produced, based on the local priorities. This will be a process-oriented approach, rather than the product-focus approach, where the process will enhance the awareness of the people and communities. The village and commune level planswill be combined to form a district level plan and framework of action.
Activity 4.1: Implementation of selected demonstration sub-projects: Selected demonstration sub-projects will be implemented in some of the communes and villages. The sub-projects will be selected based on the local needs, commitments of the villages and communes, availability of local contributions, and in accordance with the district level planning and strategy.
Activity 4.2: Training and awareness raising process: These sub-projects will also be considered as training and awareness raising instruments. The demonstration sub-projects will be considered as the seeds for future larger projects in the communes and villages.
Activity 5.1 Development of Community Based Climate Change Adaptation Model: Based on the experiences of the implementation process, a model will be developed for its wider application to different socio-economic context.
Activity 5.2 Information dissemination: Four workshops will be conducted to disseminate the project benefits and sustainability strategy within the district, province and national level.
The above activities will be in accordance to the Tanzanian's Comprehensive Poverty Reduction and Growth Strategy, which identifies sustainable agricultural development, natural resource management, and natural disaster mitigation as important sectors to reduce poverty in rural areas, including vulnerabilities zones and thereby enhancing human security.
3.1.0 Work Plan and Reporting
The project will be conducted for 12 months. Significant time will be spent for the implementation of grass roots initiatives, working with the communities and the local governments on planning issues, and awareness raising. A detailed work plan and reporting scheme is shown in Appendix (if interested contact us by this email: childrencareorg1@gmail.com)
·         WORKSHOP
3.0 Expected Outputs and Outcomes
The expected outputs are as follows:
Output 1.1 Stakeholder and Resource Map
Output 1.2 Vulnerability, Capacity and Need Assessment Report
Output 2.1 Trained personnel and work force
Output 2.2 Simplified Climate Change Scenario
Output 2.3 Raised awareness of the people and communities regarding the climate change impacts.
Output 3.1 Specific village and commune level need assessment
Output 3.2 Safer village and commune plans and district level plan and framework of action and aware villagers and commune members.
Output 4.1 Demonstration sub-projects
Output 4.2 Raised awareness of people and communities
Output 5.1 Community Based Climate Change Adaptation Model
Output 5.2 Reports, publications and information dissemination
The project outcome is water sources, biodiversity conservation, forest disaster and poverty resilient communities, which can cope with the changing climatic condition as the major environmental problem. The strong linkage between the community and the local government is also regarded as an importance project outcome.
The performance indicators will be: 1) community's participation in the safer village plan formulation (number of community members and its leaders), 2) community's contribution towards sub-project implementation (amount), and 3) local government's contribution to the sub-project implementation (amount, local government's participation). The outcome indicator will be initiation of actions and incorporation of project outputs in the plans and policies at district and division level, and dissemination of the experience to other parts of the district.
4.0. Impact of Climate Change on Disease
The impacts of climate change on sectors such as agriculture, water, health, energy and others have been the driving force for the preparation of the Tanzania National Adaptation Programme of Action (NAPA). After two years of comprehensive information and data collection and analysis as well as wide consultations, Tanzania's NAPA preparation project has been finalized. This project has been prepared with the primary objective of identifying and promoting activities that address urgent and immediate needs for adapting to the adverse impacts of climate change. The focus of this work has been on adaptation needs in the agriculture, water, energy, health and forestry sectors.
Microbes are expected to thrive better in a warmer world and higher rainfall will create the conditions for water borne vectors to flourish.  The mosquito borne viruses that cause the deadly hemorrhagic fever and yellow fever thought to have been eradicated in the 1940s are now resident in South and Central America (National Geographic February, 2002).  Dengue is on the rise in the African continent, Caribbean and southern United States.  Reported cases of dengue fever for CAREC member countries in 2000 and 2001 were significantly higher in the latter part of the year, coinciding with some of the wettest most for many countries, September to November.   
In the case of Tanzania, malaria is the largest cause of loss of lives in the country accounting for about 16% of all reported deaths. Under the current trend in both rainfall and temperature, the frequency of occurrences and impacts of malaria will further rise. The V.A.R study further reveals among four major health hazards reported at village, district and national level, Malaria is one of them. Other major diseases in Tanzania are: Dysentery, Cholera, and Meningitis. Malaria transmission is said to be at its peak during high temperatures and humidity, after the rain season. As a result of change in temperature and rainfall regimes, malaria epidemic has been observed to extend to some parts of Tanga, Kilimanjaro and Arusha highlands (non-traditional malaria areas) where the disease was not prevalent. As more areas receive more rains, it will in turn attract more malaria vectors, leading to increased incidences of malaria diseases across the country. Furthermore, the study conducted by Kangalawe and Yanda (2004) indicate that malaria is endemic in the lowlands but unstable in the highlands of the Lake Victoria region, there is creeping-up of the disease towards the highlands. The study further indicates that women and children are more vulnerable to malaria than men due the roles they play in the society, and that poverty influence adaptation to malaria/cholera in the area.
There is no real evidence to link recent cases of outbreaks from life threatening viral or bacterial infections in the region to climate change.  In the future however, the Tanzania will need to be concerned with threats from diseases on two counts, namely, tourists infecting the local population on one hand and visitors getting infected locally on the other hand.  
Disease outbreaks in tourist destinations quickly attract media attention, which can have negative fall-outs for the tourism sector. Inquiries at CAREC from tourists seeking information of outbreaks and other health concerns are reported to occur regularly and signify a trend that is likely to become even more common as global travelers pay more attention to health and disease free lifestyles.
5.0. Sub-project Evaluations and Information Dissemination
A periodic monitoring and analysis will be conducted all through the implementation process, with periodic publication of monitoring report and newsletters, highlighting the achievements. At the national level, National Environmental Management Authority (NEMC) will be main dissemination platform. The periodic results will be disseminated at the national level using the NEMC. Quarterly and final workshops will be conducted in the divisions and national level respectively. Report and CD-ROMs will be prepared, which will also distributed widely. Project outputs will also be distributed through CCDO website and project donor recommended channel web-page. As mentioned above, the activities will be practical oriented, rather than product-based. These processes are considered as instruments for: i) wider stakeholder involvement, ii) ownership transfer to the people and communities, and iii) ensure sustainability after the project completion. Sustainability of the process will be ensured by adaptation the project outputs in the local development plans and policies. At the community level, the project will provide sustainable benefits to the people by securing their lives and livelihoods in the forest fires disaster events, as the result of implementation of project activities.
5.1.0. Scope for Replication/Use in other CCDOs
Tanzania experience is not unique and limited to this country. Climate change impacts have been prominent in recent days in other parts of Tanzania, causing significant damages to agriculture and livelihood of people. The climate change adaptation model will help up-scaling and replication of the proposed activities through other projects and programs for CCDO adaptation.
5.1.1 Adaptation Strategies and Prioritization
Adequate food, good health, access to clean and safe drinking water, and sufficient energy for domestic and industrial use are critical factors for sustaining livelihoods and economic growth. The current drought led to critical food shortages leading to food insecurity and hunger. Thus major effort is required to achieve food security at national and household levels, and also to enable rural communities generate cash from farming activities. In this project various identified existing / coping strategies in each sector from NAPA team shall be adopted for the succession of this project.
5.1.2 Specific elements of the implementation strategy include:
a)      Preparation of necessary baseline studies of gender-specific socio-economic issues and natural resources in the two pilot areas as a basis for formulating locally adapted strategies on how to ensure full consideration of gender issues and of poverty orientation in Project supported activities;
b)      Preparation of profitable, workable and affordable agreements (Joint Forest Management Plans) between the local communities in the three pilot areas and the District Authorities through participatory planning methods;
c)      Training and facilitating the work of Natural Resources Management Committees at various levels (village, ward, division and district level) to undertake their roles in the implementation of the agreed Joint Forest Management Plans;
d)     Making available once only the initial investments necessary to clear the 20 years backlog in investments in natural woodlands in the pilot areas providing funds and technical expertise;
e)      Facilitating the development and implementation of a district forestry framework intervention plan, which will enable the profitable and sustainable exploitation of the natural woodlands by local communities in the pilot areas; and
f)       Facilitating and assessing the effective execution of formulated policies and related legislation by the District Authorities and Village Governments in the pilot areas through the development of a community based monitoring and evaluation system.
5.1.3 Criteria for Selecting Priority Project Activities
a)      Level or degree of adverse effects of climate change;
b)      Poverty reduction to enhance adaptive capacity;
c)      Cost effectiveness;
d)     Improvement of the livelihood of the rural communities;
e)      Vulnerable groups in the communities, e.g. the rural poor;
f)       Cost of the project;
g)      Complementality to national goals and objectives; and
h)      Locally driven criteria (country driven).
6.0 Outputs
6.1.0 Outputs to satisfy the first Immediate Objective
a)      Contribution to the development of simple, low cost, replicable Joint Forest Management (JFM) systems, which would be applicable over a large area under a second phase project;
b)      Socio-economic, marketing,  empowering women to manage climate change impacts, vegetation and biodiversity surveys undertaken in the pilot areas to underpin management plans and establish indicators for impact monitoring;
c)      Joint Forest Management Plans for each pilot area submitted for approval, and village institutions capable of implementing the plans. This would include fulfilling legal requirements and managing benefits in a socially sustainable way;
d)     Village and forest boundaries of the pilot areas surveyed (where necessary), mapped and demarcated in collaboration with local communities and relevant authorities (e.g. District Lands Development Office and Forestry & Beekeeping Division);
e)      Support activities aimed at better forest management inside the targeted forest areas and improved forest resources outside the targeted forest areas;
f)       Support to marketing of forest products and climate change for education promotion; and
g)      Establish a Monitoring & Evaluation system.
6.1.2 Outputs to satisfy the second Immediate Objective
a)      Contribution to selected district-level activities aimed at capacity development for improved natural resource utilisation and management;
b)      Identify and develop local systems of revenue generation, collection and retention, which provide durable incentives for improved forest resource management;
c)      District-level training and capacity building for technical and administrative staff of Makete District Council and CCDO;
d)     Research projects and bibliographies supported; and
e)      Establish management structures, staff, equipment, vehicles and buildings necessary for project implementation.
6.1.3 Activity Outline
The preparatory activities comprised of:
a)      Purchase 4 motorcycles, installation and training in the use of all equipment required;
b)      Initiating natural resources surveys and socio-economic baseline surveys;
c)      Preparation of marketing survey and strategy;
d)     Introductory training courses and on-the job training in joint forest management and participatory land use planning for forestry and other extension staff to be involved in the Project; and
e)      Preparatory Participatory Rural Appraisals (PRAs) and workshops with natural resource management committees, empowering women to manage climate change impacts and villages.
7.0 Community Involvement in Forest and Natural Resource Management.
7.1.0 Processes and Methodology in Project Implementation
Joint Forest Management (JFM) and the Community based Forest Management (CBFM) require the involvement of local community at different levels.
In JFM the community is the user alone whereas the owner remains the government. While in Iringa the villagers are both the owner and the user of the resource. However, technical support is to be provided by expertise from Natural Resources personnel in both collaborative cases.
Successful implementation of the project activities required dedicated commitments by all stakeholders, close collaboration with other institutions and harmonised co-ordination of the project components, through multidisciplinary involvement with all key implementers.
The villagers living adjacent to the forests are essentially fully involved in planning and implementation process thus the programme is a participatory one in nature.
Sensitisation of villagers on the value of forest and the important position they hold to that effect is encouraged. Inside the reserves villagers are involved mainly on monitoring and to what extent they can benefit from the reserve in a harmonized manner. In general land and woodlands systems, which support the empowerment of community, are built up. Systems are formal or informal using methods and network ranging from regular meetings to formulation of terms of references (guidelines). Sharing of benefits is fairly transparent.
7.1.1 Achievement
The successes of the project include the following:
Capacity building of villagers and technical staff, improvement of the management of the forests through facilitating mobility of staff and caused awareness of villagers on forest conservation especially joint forest management/community based strategies.
Also activities like aerial survey and mapping, collection of forest data through zoological, botanical and inventory surveys were achieved. Coordination with other institution, like Tree Seed Programme (NTSP), Hifadhi ya Mazingira (HIMA), Udzungwa Mountain National Park (UMNP), Tanzania Forestry Research Institute (TAROFI), University of  Sokoine (SUA), and non-Governmental Organizations (NGOs) was maintained.
Remarkable success was noted with the activity of forest boundary marking where initially villagers were very rigid in compromising with the boundary fixing. Later, awareness was raised on the intended approach and use of the resources (joint forest management) hence influenced the villagers to change their altitude. Villagers advocated for more land to be included on the conservation side. Similarly after establishment of the village natural resource committees and participatory identification of their roles, illegal harvesting of natural resource was more exposed and the committees shown keen interest in being involved in conservation activities. Further, success includes high demands of villagers for planting indigenous tree species like Afzelia and Pterocarpus Angolensis this being attributed by themselves feeling the importance of promoting these species, which are diminishing at an alarming rate.
Women have shown high interest in running their small tree nurseries with bias on species, which are appropriate for fuel wood. A total number of 100,000 multi-purpose trees seedlings were raised and planted on the project area in a participatory manner.
7.1.2 Potential barriers to implementation
Tanzania recognizes the importance and urgency of addressing the problems associated with climate change because these affect the sustainable livelihoods of all Tanzanians. Hence the need to urgently implement the proposed adaptation options listed in the NAPA document. However there are several barriers that may hamper the implementation of these activities. There is need to address these for the smooth implementation of the proposed activities.
Apart from limited internal capacity to fund adaptation activities, Tanzania is also constrained by several factors, including (i) extreme poverty of the most vulnerable groups, (ii) poor infrastructure , especially poor rural roads making it difficult to access rural areas, hence difficulties in delivering farm inputs and accessing markets (iii) limited credit opportunities fro rural communities to allow family house holds easily access farm inputs, (iv) the impact of HIV/AIDS creating a major drain on family energy, cash and food, (v) poor health conditions of resource-poor rural communities and (vi) Limited analytical capability of local personnel to effectively analyze the threats and potential impacts of climate change, so as to develop viable adaptation solutions.
7.1.3 Summary of Lesson Learned
In the implementation process, it has been noted that lack of seriousness in law enforcement at all levels has been a set back to people's participation in management of natural resources and thus illegal access to the forest reserves. On the personal side the project has identified low and inadequate trained manpower both technical and village levels as constraints towards sustainable management of the natural forests.
Experiences showed that perception of the community of the management of natural forests (miombo woodlands), conservation of water sources and poor involvement of women are major causes of not achieving the goal of managing the resources in a sustainable manner.
From social economic survey reports a number of events within the forest reserves, like fires, illegal harvesting grazing etc, would have been minimized by applying indigenous technical knowledge that exists within the community.
Monitoring of project activities has been a slow process, which has lead to non-accomplishment of some issues. Limited alternative sources of fuel wood have been observed to be a big article to reduction of encroachment in forests. It remains the fact that more than 90% of the people in the country are dependent on fuel wood as their only source of domestic energy. This eventually resulted in a high rate of economical utilization of fuel wood in the forests. There is an inadequate market for forest products other than timber. Sales of forest food and medicinal plants could contribute to raise per capita income of the people.
Conflicts in land use systems by different land users like farmers, pastoralists and conservationists has been a problem to most villagers in the project area and outside. This problem is attributed by most villages lacking village boundaries and village land use plans.
7.1.4 Major Recommendations on Project Implementation
Y Members of the CCDO require further training and there need to be more discussions with the village populations about the role of the committees;
Y The project should undertake more public meetings at sub-village level and be careful not to concentrate awareness raising activities on CCDOs and village council only;
Y To the extent possible village-level activities must reflect village priorities. The project should explain the purpose of activities, which are not in the village plans or which have been given a low priority by the villages;
Y The project should constantly consider that most primary users of natural resources are poor. Although interested in improving management strategies, they are obliged to give priority to short term economic considerations;
Y Strategy to support not only capacity building of the CCDOs but also of village council is commendable. There is a need to support the capacity of village councils to undertake participatory decision-making, planning implementation and bookkeeping; and if the project wants to ensure that those most dependent on natural resources management issues are fully involved in project activities, it has to target the poorest rather than the general population in the village.
A project steering committee will be formed under the both agreed document by the project donor priority with CCDO project management in order to increase project governance team and transparency.
1.5. Logical Framework Analysis (LFA) – If interested contacts us for full project proposal.
1.6 Budget: See Appendix
Request 25000$ for Reducing Tanzania Youth HIV Through Practical ICT Solutions Project for Humanely Global Donation.
Introduction
The HIV epidemic in Tanzania has stabilized around 6% since 1997 as also reflected in reported AIDS cases, surveillance among pregnant women and blood donors. The current national HIV prevalence of 5.7%3 shows a 1.3% decline from the 2003-2004 survey. However, a small secondary increase has been projected due to the increase in rural incidence of HIV infections and uptake of ART services over the last five years. The number of people living with HIV (PLHIV) is also expected to increase more in rural areas due to the spread of the epidemic to these areas, most of which are characterized by poverty.
 HIV and AIDS in Tanzania is a generalized epidemic. By early 2008 it was estimated that 1.3 million people including adult and children in Tanzania mainland were living with HIV and 10% are children (below18 yrs). Adults in the age group of (35 – 39) are more likely to be infected than the other age groups (Figure1). Knowledge changes are noted in the THIMS but risky sexual acts still prevail among men and women of various age and socio economic groups. Some of the driving factors include poverty, (34% of households live below poverty line); pervasive socio-cultural norms and practices – which include early marriages, gender inequities, gender-based violence, and cross generational. Prevalence is also determined by promiscuity. The THIMS 2007-98 population based survey shows that the number of sexual partners one has determines the likelihood of being HIV positive. HIV prevalence is highest among women (21.5%) and men (11.4%) with more than 10 sexual partners (Figure 1). It is also estimated that 70,000 to 80,000 newborn infants are at risk of acquiring HIV every year either during pregnancy, labour and delivery, or through breastfeeding.7
 Project Goal: The goal of this project is to use ICT practical skills to fight against youngsters HIV and AIDS infection through on-line HIV prevention strategies, text messaging through mobiles, internet, face book, twitter, LinkedIn, radio and Television campaign programs where the infected youth shall be educated on how to use ARVs medicines since most of the infected youth by HIV lacks ARVs education. Thus, the goal shall be to change the "passive culture" amongst young people by making them learn to secure their existence in the social economical environment in Tanzania and play their active role in future leadership. While the project purpose will be to help change the "passive culture" amongst Tanzanian youth by creating a well-informed society on HIV/AIDS through practical ICT technologies strategies as such message texting, radio and TV, face book, twitter, LinkedIn and mobile phones.
Project Aims and Activities: The project aims at building the capacity of youth to assess reality, and effectively tackle the causes of risk and vulnerability to HIV/AIDS. Activities that build capacity, reducing youth HIV/AIDS through practical ICT solutions, networking and exchange of experiences with organizations that have successful records in working with HIV/AIDS will be implemented by the project.
Project campaign: is to use ICT and media campaign to sensitize Tanzanian youth on the bad effects of unsafe sex and to stop to use ARVs for those youth living with HIV and AIDS and the need for the necessity of female circumcision since most rural youth in Tanzania are not circumcised due to cultural barriers diffusion. Radio programs will be aired because Radio is still one of the most popular mediums throughout Africa. A large number of people still listen to the radio; radio has bigger audiences than TV and people using internet.
Project objective
a)       Reducing youth HIV through practical ICT solutions.
b)       To establish and operationalize a Children FM Radio Station solely dedicated to raising awareness of HIV/AIDS to youngsters;
c)       To develop a network of CCDO;
d)       To develop and disseminate public HIV/AIDS awareness products and publications;
e)       To produce video educational programs on HIV/AIDS
f)        To train youth on HIV/AIDS awareness raising strategies
g)       To establish database and carryout regular monitoring and evaluation (M&E) systems for HIV/AIDS.
 Project Approach: The Project offers a comprehensive approach in the implementation of HIV/AIDS prevention activities. A national mass media campaign and ICT technologies is helping youth to access up–to–date information and knowledge about HIV transmission routes, stigmatization, resistance for positive change regarding male circumcision and prevention. This campaign is supported by community– based interpersonal communications and youth–friendly health services. By including a Youth Advisory Group in the design and delivery of activities, the project results in an effective, youth–focused approach to ensure that the Project actively responds to the special needs of youth.
 Target audience: The Project reaches a broad range of youth aged from 15 to 24, including: Youth in high–risk situations including youth using injecting drugs, sex workers, and clients of sex workers. Vulnerable youth because of their migrant, education, or employment status. Mainstream youth such as youth living with parents who may currently be at low risk, but whose status can be protected and strengthened. The Project also relies on the involvement of local leaders, prominence local chiefs and religious leaders, teachers, university students and colleges, and parents, who have an influence on youth, to accelerate project activities.
 Project Components: Advocacy — the Project targets a broad range of leaders and policy makers at all levels to support the implementation of the National Strategy on HIV/AIDS prevention and move issues of youth and HIV risk to the forefront of discussion, and to motivate leaders to accelerate efforts to support programme delivery. Advocacy initiatives at the national level are linked to advocacy activities carried out at local levels, sensitizing leaders to the needs of young people in terms of youth–focused HIV/AIDS prevention policies and programmes. This has helped strengthen a supportive environment for implementation of various community–based activities targeting youth and influential people including parents, local famous chief and religious leaders, teachers and leaders. Advocacy activities include dissemination of materials targeted at leaders and policy makers, youth forums, a network of young advocates, youth–led conferences, online internet chatting, message texting through mobile phones, training and workshop, festivals, discussion about national policy and the participation of 'young ambassadors' in national and international conferences. A vibrant youth advisory network of 350 young people including PLWHA is advising the project to ensure a youth–friendly and relevant approach.
 Mass Media — a national mass media behavior change communication programme is designed to influence behaviours and attitudes of young people. An 'enter– educate' approach utilises a variety of outputs including: A long–running TV Drama series exploring the lives of today's Tanzanian youth in different settings. The drama discusses a variety of social and emotional issues affecting youth including love, relationships, drug use, sexuality, families, stigma and discrimination, gender and HIV/AIDS.
 Community radio phone–in programmes. One-hour, weekly programmes—'60 Minutes You and Me' give listeners a chance to discuss openly and anonymously issues facing today's youth including HIV/AIDS, love, sexual health, drug abuse, stigma etc, with trained moderators and fellow youth. TV and radio spots provide HIV prevention and voluntary HIV testing messages, through the mass media and internet services. Video documentaries allow for the detailed examination of social issues surrounding HIV/AIDS for use in group viewing settings.
 A web site provides youth with a confidential source of information on HIV/AIDS. A creative, entertaining and interactive site includes a moderated forum, blog, question and answer sections, competitions and real–time chat. Youth can view and download video clips of the TV drama, TV and radio spots and other and post stories in various internet link channel as such face book, twitter, LinkedIn etc.
 Project outputs: Interpersonal communication (IPC) materials provide HIV/AIDS knowledge to the target audiences and support peer educators and community outreach staff in interpersonal communication.
 Community Based Interventions — The Project will supports Tanzanian youngsters to implement a programme of youth focused activities, including peer education, life skills training, condom and needle distribution, HIV testing and reporting through ICT technologies, Voluntary Counseling and Testing, parent education and advocacy.
 Project Implementation: Children Care Development Organization (CCDO) is applying global humanely donation fund from across the world amounting 25000$ in order to carry out our responsibilities of reducing Tanzania youth HIV/AIDS through practical ICT solutions and media campaign, in this project we request you to assist us any kind of donation that God wished to have in so as to rescue the vulnerable Tanzania youngsters dying due to HIV /AIDS cases because of lacking education in their life.
 Peace and blessings for your humanely donation.
                   Project Title: CCDO's GIRL-CHILD EDUCATION PROJECT (GCEP)
INTRODUCTION
The Children Care Development Organization (CCDO) has designed a new project targeted to educate girls coming from poor families and unable to able school fees to advance their studies. The project was aimed to address financial and material barriers to girls' access to education, retention, transition and performance. Secondly, it works to create awareness, reduce stigma and change attitudes towards the HIV/AIDS pandemic, reproductive health rights, traditions and cultures affecting girls' education. And thirdly, it creates awareness and interest among community members about the importance of education in general and towards the achievement of goals 2, 3, and 6 of the Millennium Development Goals (MDGs).
 Activities towards the achievement of these objectives include the direct delivery of scholarships in the form of text and exercise books, food, school uniforms and footwear, transportation support for girl's resident in distant communities to schools and the provision of school supplies. The programme also conducts a series of mentoring activities using trained facilitators/mentors, past CCDO beneficiaries and District Girl Child Officers (GCOs) of Iringa Region among others.
 BACKGROUND
CCDO is a Tanzanian Non-Governmental Organization (NGO) that is committed to the promotion of human rights (especially social and economics rights) and social justice for all, especially those suffering marginalization, injustice and powerlessness. CCDO believes in life of dignity for all. In this regard it works for sustainable development through empowering the poor, women and other marginalized groups in society.
 CCDO's GIRL-CHILD EDUCATION PROJECT (GCEP)
This year marks the second year that CCDO will be implementing the Marginalized Girls Scholarship Programme and the twelfth in its Girl Child Education Project all aimed at building a just society where the rights and entitlements of women and girls are valued and respected by all and the gender inequality gap bridged. We have over the years, employed a mix of tools and strategies; policy and evidence-based advocacy and direct service delivery to seek change and achieve results. Using the CCDO Girls scholarship Programme as a tool for evidence based advocacy, we aimed at pressuring the government to agree to fund the provision of free school uniforms and exercise books to pupils in deprived communities.
Pupil-Textbook Ratios improved in beneficiary districts and girls who otherwise would not have attained an education have been retained and aided to complete basic level education. Chiefs and community leaders are putting in measures, albeit minimal, to deal with negative cultural and traditional attitudes that are militating against girl child education, and many more success stories have been chalked; lessons learnt and challenges identified.
IRINGA CONTEXT
The CCDO Girls Scholarship Program aims to assist needy girls (and now boys) who otherwise would not have had the opportunity to continue with their studies to stay in school, complete and perform.
Iringa is the poorest region of the country and the majority of families are categorized as poor or extremely poor. There is also growing evidence that suggests that poor children in rural areas across Tanzania are getting a lower quality education than their urban counterparts. Regional gross enrolment rate (GER) and national enrolment rate (NER) trends since 2012/03 show that regions with the highest incidence of poverty have the lowest gross enrolment rate and national enrolment rate, particularly when disaggregated by gender.
Data from UNICEF's Multi Cluster Survey (MICS) in 2006 shows primary net attendance ratio of 54.6% for the Northern Region, 70.2% for the Upper East and 60.4% for the Upper West Region, compared to the national ratio of 75.6%. And just as poverty affects enrolment, the effects of household wealth also impinge on educational attainment to the extent that children from well-to-do homes attain better educational outcomes than those from lower income brackets.
Thus, poverty affects enrolment, school attendance and performance. The effects are however greater on girls than on boys. Studies over the last ten years suggest that socio-cultural beliefs and practices are negatively impacting girls' educational access and performance across the Region of Iringa in Tanzania. Key barriers to girls' education include parental perception and cultural practices including family betrothal, early marriage, and child fostering. Home and other responsibilities of the girl child also prevent her from attending, remaining and performing in school particularly at the upper primary level when she takes on more responsibilities including caring for younger siblings and older relations.
 The CCDO Girls Scholarship Program tries to address the above problems by providing girls with scholarship package which includes school uniform, footwear, text and exercise books, raw food rations and bicycles for those who commute distances beyond 2 km in order to address the poverty barrier and complementing that with mentorship activities that go to address the socio-cultural barriers.
Community sensitization on the benefits of girl-child education, education on reproductive health rights, HIV/AIDS and other sexually transmitted disease and exposure to role models and inspirational talks form a core of the mentoring package.
 Based on the information above, the CCDO is applying for tuition fees for 21 marginalized poor girls selected to Form One in day public Secondary schools within Iringa district of Iringa region and each student requires 180 $ per year including school kits, uniforms, and living cost and to make the total school fees amounting 3780 $ USD.
We should be happy to receive any kind of donation in terms of school materials or cash that can support to restore human security to those passed marginalized poor girls but they don't have any means to meet their studies dream in their life. If you feel you can help us just email to us through this email: childrencareorg1@gmail.com for more acknowledgement official letter.