Re: Erasmus+ Programme: Capacity Building in the field of youth Agreement
2017-3453/001-001: Refugee Integration through Dignity, Health and Employability' (RITDHE)
P1 – Le Menach Foundation (LMF) Ingrid Stellmacher; P2Catalyst in Communities (CICUK) (represented by Breda Leyne ESquared);P3 – DRAMBLYS (DRAM) Amaia, Maite; P4 – Artemisszio Foundation (AF) Saba Tesfay; P5 – InterMediaKT (ITMK) Greg Archmiandritis, Panos Antonela Kotoni, Nicos; P6 – Institute for Training of Personnel in International Organisations (ITPIO)AtanasBoshkov; P7 - IstitutodeiSordi di Torino (IST) Andre Karl; P8 - Children Care Organisation (CCDO) Rueben Mwabisa Tula ; P 9 - Southern African Refugee Project (SAY) Neftaly M and Clifford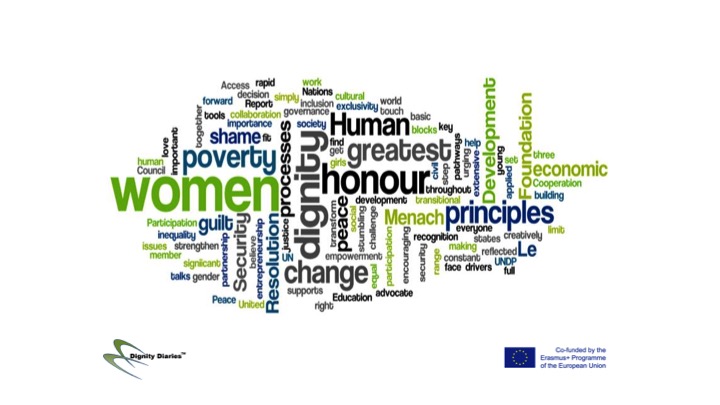 2ndTRANSNATIONAL MEETING26th-27th September2018
Patras, Greece                                                  Meeting Notes -Decisions and Actions
RITDHE – Project update and financial status
LMF - Ms Ingrid Stellmacher and P2. CIC (UK)– Ms Breda Leyne (ESquared)
Ingrid explained the discussions with EU project managers in Brussels following interim report submitted July 2018.
Although the project was only envisaged to be 12 months with the late start it has been granted an extension of one year so actual completion date is September 2019.
With some degree of backwards and forwards Ingrid, supported by Breda from ESquared, has reported on the project spends using the EU template and the EU released a second tranche of money. It is however apparent that there is some underspend on the Mobility activity, and on travel component of both mobility and capacity (TNM).
Ingrid was asked by the EU project officers to be more specific as to what activities/costs fell under the money allocated for the intellectual outputs (described in budget under section 3. Breda has produced a document which teases out the activities described in the project workplan and illustrates what kinds of expenses can be claimed against these headings using the guidance document on the beneficiaries area of the EU site. All payments must be made to third parties, no claims can be made of partner staff costs.
Breda met with each partner to explain the logic behind the document and what would need to be evidenced by each partner for final reporting. Some of the money allocated as first tranche will have been spent against piloting for example so costs will have to be shown against those activities.
Decision: What is clearly available to spend is the money allocated for the intellectual outputs (described in budget under section 3 as Production, Translation and Dissemination). Partners need to report their spending against this and use any further allocation against this budget heading.
Action: Breda will provide reporting spreadsheets to assist partners in tracking expenditure against agreed categories.
Action: Breda will finalise what remains to be paid in budget instalments once the deductions for underspend are factored in and will notify all partners of expected instalments. Money will have to be held back as there is likely to be some repayment at the end of the project if all monies cannot be accounted for.
Action: Ingrid will issue Contract amendments
Action: Once partners have finally review proposals and their own spending to date Ingrid will pay next instalment.
PROJECT EXTENSION -
FIRST REFLECTIONS ON PLANNING FURTHER ACTIVITY + TIMELINEREVIEW
Timeline issued June 2018 required all partners to complete Dignity Diaries by 30th September 2018 and to commence pilot activity by 1st September 2018. Following the emailed announcement of the extra time the timeline has been relaxed and new milestones were discussed at the meeting:
Completion of Dignity Diaries- February 2019
Completion of Pilot activities- February 2019
Further Mobility Event (if amendment granted) May2019
Final Dissemination Event Thursday 20th June 2019
Decision: As some partners have achieved the original milestones the remaining priorities for activity against the original one year workplan will differ. Some partners would like to repeat training activities or pilots, others have yet to complete first capacity building training or pilot activities. Partners all need to discuss within their own organisations what their priorities will be once required amendments to budget indicate what funding is available to each partner.
Decision: All partners agreed that the extra time allowed for more consideration on dissemination activity both locally and as a co-ordinated activity (led by IMKT)
Action: Each partner to consider outline plans for activity from October 2018-September 2019.
Decision: The partners will plan a further submission for KA1/KA2 in February 2019 to showcase the outputs of the pilots and he experiences of the Dignity Diaries.
DIGNITY DIARIES   – BASIC OVERVIEW (5 min each progress feedback) followed by Q and A)
Those partners who have been able to record some dignity diaries presented their diaries for review with Ingrid and advice on presentation, editing and refinement.
Decision: Diaries need some standardisation. Using standard font for sub-titles etc.
Action: IMKT will issue some formatting guidelines.
Action: Dramblys to circulate slide used as final scene for diaries which hs all required components (EU logo and acknowledgement)
Action: IMKT to create a companion opening slide for partners to be slotted in.
Decision: The partner dignity diaries will be uploaded to the project website with a link to Ingrid's LMF website. The DD page on the website needs more information. Discussion about the definition of Dignity and whether that should be elaborated in website.
Action: Ingrid to review wording.
Decision: Ingrid to compile an overarching report on the process of collecting the Dignity Diaries as an additional project output. Ingrid recorded some talking head conversations between partners at the Patras event to use for an interactive report.
Action: All partners to collate information and intelligence on the local refugee situation in each of their countries and how this has impacted on their participation.
PARTNER PILOTING EXPERIENCE – BASIC OVERVIEW (5 min each followed by 5 minutes partner Q and A)
Partners who have commenced activities reported on experience:
Dramblys: Dramblys have run a train the trainer event for social workers working with refugees and immigrants inValencia, Albacete and Alicante. Working with ACEM and red Cross. Facilitated these organisations to pilot model. Spent some time exploring the legal and social frameworks operating for refugees and migrants in Spain. These also the access for the 5 Dignity diaries which Miriam is recording. Feedback on YES Passport, very difficult for individuals to use this on its own, needs support to work through process. Request for YES Passport to be translated into Spanish.
Artemisszio ; Although have been able to access subjects for Dignity Diaries (Roma women) piloting is to be with young marginalised youth and has been scheduled now for later in term. Approach will be train the trainer with teachers and support to pilots of E4 model. Have worked on the supporting tools, editing and translating.
IMKT: Have planned some social media training but both Dignity Diaries and pilots affected first by wild fires across Greece and then by summer vacation. Pilots were arranged for beginning of September in two regions, working with those who have direct access to camps but were postponed once project extended.
ITPIO: Have found it difficult to access refugees in Bulgaria.Through Atanas personal network may access a Syrian refugee who is no longer in Bulgaria itself. State agencies like Red Cross are reluctant to give names of refugees but did offer access on a Saturday.
IST: Have been working on adapting the supporting tools on E4. To make sure the process works for deaf people is more complex. Have been able to film dignity diaries but also had a summer shut down so welcomed the extension period. Will work with other organisations who directly work with refugees.
SAY: Have spent some time trying to create a curriculum to support pilot. Found working through the A-Z wasn't a useful approach- A-Z designed to be a learner give away? Pilot has started but had technical issues with YES Passport access for both team and learners which had to be resolved. Have met all milestones.
CCDOHave run a number of workshops with young people in a classroom set up. They also offer programmes offering direct training in skills such as tailoring and entrepreneurship. They have been using the YES Passport with young people and have produced material to be uploaded to the RITDHE website and E4 Tanzania website.
CIC: Have been working on refining the E4 tools for the online work experience zone. Have piloted the model with two small groups – Stevenage and Nottingham (latter were workers who engage with homeless people which features refugees) Have gathered feedback on the skills audit tool which they will tweak. Will be running a direct pilot in London in October 1 Dignity Diary completed which Ingrid trying to edit as sound quality very poor.
PLANNING FURTHER ACTIVITY
Dramblys:Will work on anothertrain the trainer event this autumn
Artemisszio: Will work with schools in November
IMKT: will work directly in refugee camps once secure access.
ITPIO: will look at ways of working with refugees in other countries as in Bulgaria refugees have a low profile and do not want to be identified.
IST: working with partners to develop pilots
SAY: If the programme is successful will consider mainstreaming in usual offer to beneficiaries but have to try it and evaluate it first. Need to review use of funding so far and what is available.
CCDO: Need to reflect on the extension and the budget changes.
CIC: Will work further n direct piloting of E4 and to complete 5 Dignity Diaries.
Action: All partners to review their personal budget spends and revised allocations, progress against existing milestones and capacity for further activity. To send brief overview to Breda of outline plans for extended period.
PROJECT DISSEMINATION
All partners need to consider how to exploit local events and local media to raise awareness of the project. Greg warned that in terms of project success there will be concerns by the EU if people are not visiting the project website, Facebook page and attracting new interest.
More input is required on the RITDHE website which does not have much active content. This needs social media links and partners need to feed in news stories, updates on their activity and the final versions of Dignity Diaries to broadcast.
Decision: The extension provides real opportunity to work on dissemination once the pilots have been delivered and reviewed and the Dignity Diaries collated.
Action: Breda to pass over URL for RITDHE website to IMKT to manage alongside Facebook and other social media. Some updating to be carried out before handover.
Action:IMKT will create an electronic newsletter which can be printable to enable distribution in camps etc.
Action: All partners: material is needed so partners need to supply potential content which can be then used for both website social media and newsletter as appropriate.Ingrid has interviewed partner reps during the meeting to get some impact of filming diaries and partner stories are also relevant to measuring impact.
Action: Partners to aim for one post per month of news updates or interesting material, stories and send to IMKT
Action: Ingrid needs to finalise the guide to creating Dignity Diaries and publish that on RITDHE website.
Action:Partners to try and do some follow up with those already filmed to see if stories have moved on?
Action: Partners need to make more use of own networks and social media contacts to publicise project and the project elements (Dignity Diaries and E4 model, including YES Passport)
Action: All partners whose contact details are not on partners page need to send Panos a paragraph with their named social media and project contact details, link to own website, (and one line about their organisation) (By 26th October)
Action: partners to send Panos transparent PNG image of their logo.
Action: Partners to identify events where they could publicise the project as part of other activity
Decision:Final Dissemination Event Thursday 20th June 2019
PROJECT COMMUNICATIONS
Decision: There are no funds for a further TNM except by making a request for amendment and using the board and lodging element. The Brussels project officers made it clear EACEA do not allow for extra travel requests. Once the costs of the second TNM have been realised consideration can be given to a further event subject to partners bearing travel costs? Otherwise communications have to be virtual.
Decision: Next project keep in touch will be a GoToMeeting call on 2nd November at 10.00am GMT
Action: Breda to create meeting and send invitation on calendar.
PROJECTREPORTING /AUDIT
LMF do not have to report again to Brussels until project closure but will need to keep track on progress. Not all partners responded with the progress reports requested by Breda but Ingrid will ask for updates in a similar format to keep track of where partners are progressing.
The nature of the Capacity Building funding is such that tighter audit controls are expected. Funding is not based on unit costs but on receipted actuals, except for flight costs and the Mobility event. Partners are requested to send details of their spending up until September to breda and then a further reconciliation will take place later in the Autumn and at the end of the February milestone.
FINAL WASH-UP AND SUMMARY
Ingrid thanked everyone for their participation in what was an intense and stimulating event. Sharing the Dignity Diaries was an emotional experience and reminded everyone of why they were undertaking the project, to try and allow refugees stories to be heard and to make some impact on their successful integration by improving their emotional resilience and employability.
11 Novemba, 2019