Dear friends,
If coronavirus sweeps across Asia, Africa, and South America next, MILLIONS could die… because in many countries, people simply can't afford to stay home or get the basic health care they need! But G20 leaders are meeting today -- if we urge them to forgive the debt of the world's poorest nations, we can ensure these countries use this precious money to save lives right now! Once 1 million join, we'll plaster our call across leading newspapers. Donate now to help the Tanzanian children and women suffering from those pandemic, the donated money will help them to buy sanitize medicine, mask and related coronavirus awareness education and coronavirus prevention measures.
Your donation can be send to our M-Pesa account +255754813368
For further details please send email to childrencareorg1@gmail.com
Read more;
This is a terrifying time for us all, but it could get much, much worse.

If coronavirus takes over some of the world's poorest countries in Asia, Africa, and South America, MILLIONS of people could die.

People crammed into slums, overcrowded hospitals, little money to help the poor. In many of these places, people simply can't afford to stay home or get the basic health care they need!

But G20 leaders are meeting today to work out a global response to this crisis. Experts are asking them to offer debt relief to the world's poorest countries, allowing that precious money to save lives. That's exactly what is needed right now, and it's on us to ensure our leaders make it happen!

Let's join this global call to contain this deadly wave -- when 1 million sign, we'll plaster our call across leading newspapers. Sign now!

G20: Forgive the debt of the world's poorest to fight coronavirus

Poor countries worldwide are saddled with billions of dollars in debt to rich countries and institutions like the IMF. But right now, it makes much more sense for them to inject this cash into their healthcare systems and to help their people stay at home so we can stop this virus spreading.

Tanzania, Pakistan and Ethiopia have already called for debt relief, and even the World Bank has asked G20 leaders to offer debt relief to the world's poorest countries so they can spend their precious resources on the coronavirus pandemic.

Leaders have agreed to this before, but it took huge public pressure. In 2005, G8 finance ministers cancelled the debt of the world's 18 most heavily indebted countries to the amount of $40 billion! And after Ebola, the IMF cancelled $100m of debt for the world's worst-hit places.

So, let's make this call massive, before it's too late! This is a global crisis and we'll only beat it if countries everywhere can contain the virus. Sign now and let's urge G20 leaders to urgently forgive debt and save lives!

G20: Forgive the debt of the world's poorest to fight coronavirus
Tragedy can birth some of the most beautiful moments of our time, but only if we take this time to join hands. After World War II, major powers wrote off most of Germany's debt and the United Nations was created for international peacekeeping. We can create something visionary from this crisis, but we need to urge our world leaders to rise and be the heroes this moment needs. Let's do it together.

With hope and determination,

Sarah, Alaphia, Christoph, Alice, Diego, Risalat, Oscar, Nell, Bert, Majaliwa and the rest of the Avaaz team.

More information:

The Next Wave (Foreign Policy)
https://foreignpolicy.com/2020/03/23/coronavirus-hitting-developing-countries-war-zones-united-nations-urgent-donation-appeal-syria-gaza-yemen-south-sudanthe-next-wave/

Bill Gates warns of 10 million deaths as Coronavirus spreads to Africa (The Daily Telegraph)
https://www.telegraph.co.uk/news/2020/02/15/coronovirus-bill-gates-warns-10-million-deaths-virus-spreads/

Urgent call to head off new debt crisis in developing world (The Guardian)
https://www.theguardian.com/world/2020/mar/22/urgent-call-to-head-off-new-debt-crisis-in-developing-world

World Bank, IMF urge debt relief for poorest countries
https://www.reuters.com/article/us-health-coronavirus-world-bank-imf/world-bank-imf-urge-debt-relief-for-poorest-countries-idUSKBN21C2G0
Key Success Story for the CCDO
Children Care Development Organization (CCDO) is an NGO, based in Iringa City – Tanzania, whose mission is to identify current development issues and development best practices on the ground and to make this knowledge available to development organizations and local and national responsible bodies in order to highlight and alleviate the problems at a community level.
The CCDO vision is to improve the living standards of misery rural households through education, entrepreneurs, self-reliant participatory efforts of members of those households and vocational training in the areas of carpentry, tailoring and embroidery, welding, metal works, motor mechanics and garage activities. While our CCDO mission is to strengthen local community competency to the promotion of education, primary health care and development to deprived members of the societies through capacity building, provision of handcraft industries and vocational training to impaired children, poverty reduction, promoting human rights and advocacy skills, community mobilization skills, and mitigation of the socio-economic impact of HIV/AIDS in selected communities in Tanzania.
CCDO objective was to establish a school that will offer education for misery children from Pre-primary and Primary School in Iringa town of Iringa Region in Tanzania and to expand project in other local districts in Tanzania and across East and Central African Countries, as well as to ensure that misery rural men and women adopt the culture of saving and are able to invest in and manage viable income generating activities, and support community outreach work, disabled children, orphans, widows, youth groups and women's empowerment through capacity building.
Since its inception we have managed to promote and increase women awareness on good governance, and also we conducted capacity Building in the field of youth Agreement for Refugee Integration through Dignity, Health and Employability' (RITDHE). The project included the following international organizations Catalyst in Communities (CICUK); DRAMBLYS (DRAM); Artemisszio Foundation (AF); InterMedia KT(ITMK); Institute for Training of Personnel in International Organisations (ITPIO); Istitutodei Sordi di Torino (IST); Children Care Organisation (CCDO); Southern African Refugee Project (SAY) from the EU Members , South Africa and Tanzania under support from the Le Menanch Foundation (LMF) in United Kingdom.
However, we thank for our God for all He is blessing the CCDO and our loved community members including our NGO partners. For the strengthen us to give each day and for all the people around us who make life more meaningful. We thank our God for enabling us to construct our own school known as Peace Flame Pre and Primary School at Nduli village within Iringa Iringa City of Iringa Region in Tanzania. Now we have Pupils from Kindergarten up to Standard Five (5). This is an English Medium School for our street children and orphans, while pupils from rich families are encouraged to join at our school just to enable our school to be sustainable in cash follow and let us to afford to feed our most vulnerable children known as orphans. Therefore, it is part of our faith as a CCDO to try to help those who are suffering from poverty or economic / political injustice as the Great American Philosopher Abraham Lincoln who said that "to care4 for those, who shall have borne the battle and for their families and survivors", similarly to the messenger of Allah, said "one who strives to help a widow or the poor is like one who struggles in the cause of Allah" Sahid Muslim.
Furthermore, the Biblical interpretation regarding the work of CCDO on orphans and widows stated that" the Lord watches over the Sojourners; he upholds the widow and the fatherless, but the way of wicked he brings to ruin (Psalm 146:9).
Please we are appealing individuals, development agencies, charities organizations, NGOs, local governments, researcher's institutions, universities, public and private sector to join us to find together a long term development challenges in this development case study (DCS) as describes below.
In spite of the efforts of CCDO above, there are still many unmet needs in Iringa. With additional funding CCDO will be able to expand and improve its services to the community, including:
1)      Providing Healthcare to OVCs/ MVCs and PLWHAs
2)      Providing healthcare and clean water education
3)      Ensuring that 250 OVCs /MVCs Complete Basic Education
4)      Providing OVCs/ MVCs with Adequate and Secure Shelter
5)      Improving the Psychosocial Well-Being of 250/MVCs/ OVCs and 1500 PLWHAs
6)      Improving the Nutritional Status and Food Security of OVCs/MVCs and PLWHAs
7)      Fighting Social Stigma and Improving Legal Rights of OVCs/ MVCs and PLWHAs
8)      Providing Home-Based Care services since Home-based care
Your donation money will help us to implement the following activities;
a) Education and vocational training.
1)      School enrolment
2)      Payment of school levies for early childhood development
3)      Provision of school uniforms
4)      Provision of scholastic materials
5)      Visits to schools to promote school retention
6)      Access to vocational training and apprenticeship
7)      Provide financial support for OVC/MVC vocational training.
b) Healthcare and Sanitation:
1)      Prevention, e.g. immunization, health education, environmental sanitation, personal hygiene promotion.
2)      Referral of children and their caregivers to appropriate health service providers.
3)      Promoting the health seeking behavior of the household.
4)      Provision of sanitary towels to mature girls.
5)      Community and Home based care
6)      Awareness creation towards improved health standards.
c) Shelter and care.
1)      Every child must have an adult caregiver
2)      Provision of care to children enrolled in the program.
3)      Support to child headed households.
4)      Provision of clothing, bedding, mosquito nets to OVC.
5)      Shelter renovation
d) Life-skills and HIV prevention for school children.
1)      HIV/AIDS awareness creation and sensitization geared towards behavior change.
2)      Peer education in school
3)      Working with community/women groups in creating HIV/AIDS awareness and providing Community and Home based care to people living with AIDS.
4)      Provide financial support for OVC vocational training.
e) Psychosocial support.
1)      Counseling
2)      Life skills
3)      Recreation
4)      Family fun days
5)      Parenting and caregiver support
6)      Home visits by care providers
7)      Stigma reduction
f) . Food Security and Nutrition.
g) Child Protection.
1)      Protecting the children from all forms of abuses e.g. sexual abuse and exploitation.
2)      Ensure the well being of the child by ensuring that the OVC/MVC have food, shelter, access to health services and school.
3)      Provide counseling to OVC/MVC and guardians.
4)      Ensure nutrition for the OVC/MVC.
5)      Care for the chronically ill guardians to delay orphaning of the children.
6)      Provide spiritual counseling to OVC/MVC.
7)      Prepare the children for death of their parents (will writing, identify foster parents, develop memory books)
8)      Mobilize resources to support OVC/MVC.
9)      Train guardians on OVC /MVC care.
10)  Assisting with birth registration and
11)  Inheritance claims.
h) Economic Strengthening.
1)      Skills building for care givers
2)      Income generation activities
3)      Employment creation initiatives
4)      Small business promotion
5)      Savings and internal lending to communities
6)      Linkages with other community economic promotion initiatives e.g. table banking and grants.
In partnership with the Community groups, the CCDO team will:
1)      Facilitate the supervision and monitoring of the project and will report on the progress according to agreed indicators.
2)      Monitor community performance, including financial management, according to agreed indicators and schedule
3)      Document the assistance provided to OVC/MVC.
4)      Facilitate monthly community-monitoring meetings to ensure accountability
5)      CCDO staff will prepare a human-interest story with photos illustrating the difference that OVC/MVC support has made in the lives of an orphan or highly vulnerable child and her/ his family.
The CCDO gives the chance to academics, Aid development workers, people who are interested in human development problem as well as people who are interested in working in the development arena to work in the field to help the local communities know and understand which human development challenges they are facing. Therefore, we welcome international volunteers to come to volunteer to work with us. The CCDO will help the volunteers interested to come to support us in the Post of teaching English and science subjects, Administrative Managerial Post, Project Writing Post and Research Post. The CCDO will offer free houses and security guards at their house while also we will help them in applying for their working permits from our President's Office in Dar es Salaam.
Also we will be very happy to the volunteer who can help us to get the used school bus for our school , because now days we have 2 School Hiace (min bus), but they are unable to tackle our challenges of carrying out more pupils during the morning and evening time when we return back our pupils to their homes. We are in high need to get a big used bus (School Coaster0, we prefer to Toyota – school coaster) which can meet our current challenges.
Any donation to the CCDO can be channel through:
1)      Our email: childrencareorg1@gmail.com
2)      WhatsAp +255754813368
3)      M-Pesa +255754813368
Announcement for the post of Project Manager Volunteer and English Teachers Volunteers
The Children Care Development Organization (CCDO) is a non-governmental organization (NGO) operating in Tanzania to empowering the street children and girls living under poverty, diseases, illiterate, underemployment and under technology through Vocational training (carpentry, tailoring and ICT). We have constructed and registered our own Peace Flame Pre and Primary School which is located at Nduli village within Iringa Municipality of Region in Tanzania. We have mobilized workshop tools for carpentry, tailoring and sweater machines, and computers. The school is going and we have pupils from kindergarten to Standard Five (5). This is English Medium School.
The requested Project Co-ordinator volunteer will help to run the following projects:
1)      Running Peace Flame Pre and Primary School.
2)      Mobilization of midwives kits and medical laboratory equipment for our constructed Peace Flame Health Research Centre
3)      Street children Vocational Training Project
4)      Youth sport for Social Change Project
The goal of promoting sport for social change project is to adapt the Sport for social change model to focus on deprived and talented youths, youth with disabilities, at risk youth, and young women, specifically it aims to: To change the undesirable condition of street children and girls working on the streets and cannot obtain formal education, to a desirable condition where street children and girls have a safe place to develop, to support underserved youth to develop important leadership skills, achieve academic success, promote tolerance and respect for diversity, and positively contribute to their communities while the project will be working also to address poverty amongst 20000 disadvantaged people in Tanzania. The specific goal is to promote and reintegration children and youth into the school system included non-formal education, public school system and vocational training skills and to promote the awareness and poverty reduction of the population in the poor community of Iringa, Dar es Salaam, Mbeya and Mbinga District Council and it is also to promote risk reduction of sexual harassment, trafficking and violence related crimes, drug abuse/alcohol related crime, STD, HIV/AIDS and drug use among all vulnerable target population. And make the sustainability of the education program in forward process with linking network and cooperation with all level of stakeholders, NGOs, CBOs, and FBOs.
CCDO goal is to work with local community leaders to identify street children and girls by using sport for social change method in order to obtain the following expected results and outputs ; children and youth in the target community of Iringa, Dar es Salaam, Mbeya, and Mbinga District Council in Ruvuma region, created Youth Network in project cities will be actively involved in the education program and other supports; Non-formal education is provided to ignorance children and disadvantage children and youth within the poor community in the target areas and reintegrating into the public school system. The education program will reach out to the poor community at the countryside and provides education and information as non-formal and formal action; Disadvantage children and youth in the target community will received life skill education in their communities; Children infected and children affected by HIV/AIDS and drug use will be supported for schooling system and, medical health care and other social services; Vocational training skills will be accessed for all forms to disadvantaged children and youth within the target communities in those provinces; Child right protection will be organized for community children and street children in order to prevent them all forms of any abuses; The human right non-formal classes will be organized for protecting any abuses in the poor communities of the target population and the awareness of right will be trained to the target population.
a)      Wider audience benefiting from program(s) (overall impact)
This project will target deprived and talented youth, youth with disabilities, children affected and children infected by HIV/AIDS, disadvantaged children and youth in community, street children / youth, sex worker / entertainment sex worker /MSM, people living with HIV/AIDS, and poor family in poor community, all these target groups will be the final beneficiaries in this project.
b)     Anticipated results (short and long-term)
Short-term result:
1)      To create a safe place for 100 girls from the ages 13 to 15 years old to develop themselves and gain self-awareness, and stay away from the streets.
2)      To provide alternatives to working on the street, for 100 girls, that will promote skill building and to provide income generating activities.
3)      To provide income generating alternatives to 100 girls" mothers who are widowed.
4)      To provide vocational training skills for 3500 street children and 250 deaf girls within the target communities in those provinces.
5)      Enhanced community awareness on drug abuse, conflict violence, human trafficking, domestic violence, human rights and democracy governance, diplomacy reciprocal exchange experience and information sharing, community sexual harassment related crimes.
Long-term Result Year 1 and 2
1)      To take girls working on the streets and provide them and their widowed mothers with productive, healthy, meaningful opportunities.
2)      To provide vocational training and employability skills to 3500 street children 250 deaf girls
3)      To organize street children and girls right protection for community children and street children in order to prevent them all forms of any abuses.
4)      To organize human right non-formal classes for protecting any abuses in the poor communities of the target population and the awareness of right will be trained to the target population.
5)      Enhanced community awareness on drug abuse, conflict violence, human trafficking, domestic violence, human rights and democracy governance, diplomacy reciprocal exchange experience and information sharing.
6)      Increased employment opportunity awareness on vocational training and sport development activities.
7)      To encourage the spirit of competition and especially self-challenge in all participants, whose their spirit will build strong personalities in each one of them..
8)      The coming together of deprived and talented youth, youth with disabilities and young women will foster friendship ties and encourage national integration that is indispensable in national unity and national building.
Intermediate Result Year 1 and 2
1)      To provide girls skills in operating a business by becoming part of a value chain as suppliers of goods with a fair trade business. To have the girls engage in sport activities that will promote innovative thinking and business planning developments.
2)      To have same the 100 girls participate in this 2 sport for social change project.
3)      To have accurate and current records of all the girl's progress and attendance at all times
4)      To have 100 widowed women borrow a micro-loan and start their own microenterprise to become suppliers in a value chain for a for-profit business.
5)      To create awareness of the causes of the HIV/AIDS epidemic and how to protect oneself against the disease
6)      To increase self-confidence and self-awareness in the girls.
7)      A safe place for the street children
8)      To provide income generating alternatives to 100 families
9)      To have 3500 street children and 2500 deaf participate in this vocational training skills
10)  More alternatives for the street children
11)  To create awareness on human rights promotion and war against drug abuse, conflict violence, domestic violence, terrorism and sexual harassment related crimes 
Therefore, the CCDO will be very happy to receive any volunteer interested to come to work with us based on the mentioned project above. Note that there shall be no charges to our accepted volunteers to the CCDO. But the volunteer will be told to pay $130USD per each month as a part of house cost sharing for water and electricity bills including cleanness based on their house. During the weekend days there shall be a vehicle for volunteers interested to drive to Ruaha National Park just for their entertainment based on their wishes. But they will need to use their own fuel only.
For any volunteer interested to come to work with us , he/she can send application directly to this email: childrencareorg1@gmail.com 
Re: Erasmus+ Programme: Capacity Building in the field of youth Agreement
2017-3453/001-001: Refugee Integration through Dignity, Health and Employability' (RITDHE)
P1 – Le Menach Foundation (LMF) Ingrid Stellmacher; P2Catalyst in Communities (CICUK) (represented by Breda Leyne ESquared);P3 – DRAMBLYS (DRAM) Amaia, Maite; P4 – Artemisszio Foundation (AF) Saba Tesfay; P5 – InterMediaKT (ITMK) Greg Archmiandritis, Panos Antonela Kotoni, Nicos; P6 – Institute for Training of Personnel in International Organisations (ITPIO)AtanasBoshkov; P7 - IstitutodeiSordi di Torino (IST) Andre Karl; P8 - Children Care Organisation (CCDO) Rueben Mwabisa Tula ; P 9 - Southern African Refugee Project (SAY) Neftaly M and Clifford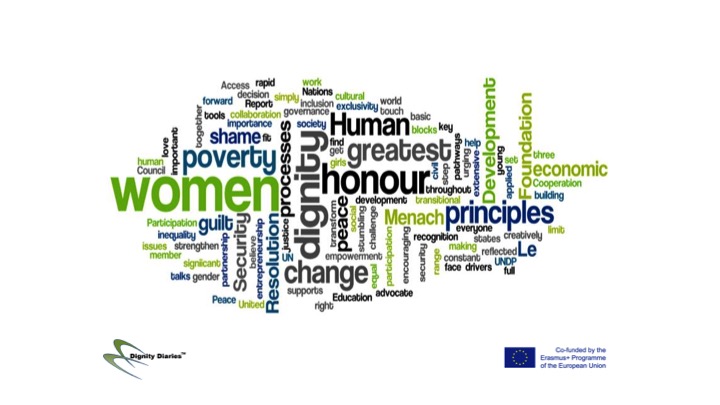 2ndTRANSNATIONAL MEETING26th-27th September2018
Patras, Greece                                                  Meeting Notes -Decisions and Actions
RITDHE – Project update and financial status
LMF - Ms Ingrid Stellmacher and P2. CIC (UK)– Ms Breda Leyne (ESquared)
Ingrid explained the discussions with EU project managers in Brussels following interim report submitted July 2018.
Although the project was only envisaged to be 12 months with the late start it has been granted an extension of one year so actual completion date is September 2019.
With some degree of backwards and forwards Ingrid, supported by Breda from ESquared, has reported on the project spends using the EU template and the EU released a second tranche of money. It is however apparent that there is some underspend on the Mobility activity, and on travel component of both mobility and capacity (TNM).
Ingrid was asked by the EU project officers to be more specific as to what activities/costs fell under the money allocated for the intellectual outputs (described in budget under section 3. Breda has produced a document which teases out the activities described in the project workplan and illustrates what kinds of expenses can be claimed against these headings using the guidance document on the beneficiaries area of the EU site. All payments must be made to third parties, no claims can be made of partner staff costs.
Breda met with each partner to explain the logic behind the document and what would need to be evidenced by each partner for final reporting. Some of the money allocated as first tranche will have been spent against piloting for example so costs will have to be shown against those activities.
Decision: What is clearly available to spend is the money allocated for the intellectual outputs (described in budget under section 3 as Production, Translation and Dissemination). Partners need to report their spending against this and use any further allocation against this budget heading.
Action: Breda will provide reporting spreadsheets to assist partners in tracking expenditure against agreed categories.
Action: Breda will finalise what remains to be paid in budget instalments once the deductions for underspend are factored in and will notify all partners of expected instalments. Money will have to be held back as there is likely to be some repayment at the end of the project if all monies cannot be accounted for.
Action: Ingrid will issue Contract amendments
Action: Once partners have finally review proposals and their own spending to date Ingrid will pay next instalment.
PROJECT EXTENSION -
FIRST REFLECTIONS ON PLANNING FURTHER ACTIVITY + TIMELINEREVIEW
Timeline issued June 2018 required all partners to complete Dignity Diaries by 30th September 2018 and to commence pilot activity by 1st September 2018. Following the emailed announcement of the extra time the timeline has been relaxed and new milestones were discussed at the meeting:
Completion of Dignity Diaries- February 2019
Completion of Pilot activities- February 2019
Further Mobility Event (if amendment granted) May2019
Final Dissemination Event Thursday 20th June 2019
Decision: As some partners have achieved the original milestones the remaining priorities for activity against the original one year workplan will differ. Some partners would like to repeat training activities or pilots, others have yet to complete first capacity building training or pilot activities. Partners all need to discuss within their own organisations what their priorities will be once required amendments to budget indicate what funding is available to each partner.
Decision: All partners agreed that the extra time allowed for more consideration on dissemination activity both locally and as a co-ordinated activity (led by IMKT)
Action: Each partner to consider outline plans for activity from October 2018-September 2019.
Decision: The partners will plan a further submission for KA1/KA2 in February 2019 to showcase the outputs of the pilots and he experiences of the Dignity Diaries.
DIGNITY DIARIES   – BASIC OVERVIEW (5 min each progress feedback) followed by Q and A)
Those partners who have been able to record some dignity diaries presented their diaries for review with Ingrid and advice on presentation, editing and refinement.
Decision: Diaries need some standardisation. Using standard font for sub-titles etc.
Action: IMKT will issue some formatting guidelines.
Action: Dramblys to circulate slide used as final scene for diaries which hs all required components (EU logo and acknowledgement)
Action: IMKT to create a companion opening slide for partners to be slotted in.
Decision: The partner dignity diaries will be uploaded to the project website with a link to Ingrid's LMF website. The DD page on the website needs more information. Discussion about the definition of Dignity and whether that should be elaborated in website.
Action: Ingrid to review wording.
Decision: Ingrid to compile an overarching report on the process of collecting the Dignity Diaries as an additional project output. Ingrid recorded some talking head conversations between partners at the Patras event to use for an interactive report.
Action: All partners to collate information and intelligence on the local refugee situation in each of their countries and how this has impacted on their participation.
PARTNER PILOTING EXPERIENCE – BASIC OVERVIEW (5 min each followed by 5 minutes partner Q and A)
Partners who have commenced activities reported on experience:
Dramblys: Dramblys have run a train the trainer event for social workers working with refugees and immigrants inValencia, Albacete and Alicante. Working with ACEM and red Cross. Facilitated these organisations to pilot model. Spent some time exploring the legal and social frameworks operating for refugees and migrants in Spain. These also the access for the 5 Dignity diaries which Miriam is recording. Feedback on YES Passport, very difficult for individuals to use this on its own, needs support to work through process. Request for YES Passport to be translated into Spanish.
Artemisszio ; Although have been able to access subjects for Dignity Diaries (Roma women) piloting is to be with young marginalised youth and has been scheduled now for later in term. Approach will be train the trainer with teachers and support to pilots of E4 model. Have worked on the supporting tools, editing and translating.
IMKT: Have planned some social media training but both Dignity Diaries and pilots affected first by wild fires across Greece and then by summer vacation. Pilots were arranged for beginning of September in two regions, working with those who have direct access to camps but were postponed once project extended.
ITPIO: Have found it difficult to access refugees in Bulgaria.Through Atanas personal network may access a Syrian refugee who is no longer in Bulgaria itself. State agencies like Red Cross are reluctant to give names of refugees but did offer access on a Saturday.
IST: Have been working on adapting the supporting tools on E4. To make sure the process works for deaf people is more complex. Have been able to film dignity diaries but also had a summer shut down so welcomed the extension period. Will work with other organisations who directly work with refugees.
SAY: Have spent some time trying to create a curriculum to support pilot. Found working through the A-Z wasn't a useful approach- A-Z designed to be a learner give away? Pilot has started but had technical issues with YES Passport access for both team and learners which had to be resolved. Have met all milestones.
CCDOHave run a number of workshops with young people in a classroom set up. They also offer programmes offering direct training in skills such as tailoring and entrepreneurship. They have been using the YES Passport with young people and have produced material to be uploaded to the RITDHE website and E4 Tanzania website.
CIC: Have been working on refining the E4 tools for the online work experience zone. Have piloted the model with two small groups – Stevenage and Nottingham (latter were workers who engage with homeless people which features refugees) Have gathered feedback on the skills audit tool which they will tweak. Will be running a direct pilot in London in October 1 Dignity Diary completed which Ingrid trying to edit as sound quality very poor.
PLANNING FURTHER ACTIVITY
Dramblys:Will work on anothertrain the trainer event this autumn
Artemisszio: Will work with schools in November
IMKT: will work directly in refugee camps once secure access.
ITPIO: will look at ways of working with refugees in other countries as in Bulgaria refugees have a low profile and do not want to be identified.
IST: working with partners to develop pilots
SAY: If the programme is successful will consider mainstreaming in usual offer to beneficiaries but have to try it and evaluate it first. Need to review use of funding so far and what is available.
CCDO: Need to reflect on the extension and the budget changes.
CIC: Will work further n direct piloting of E4 and to complete 5 Dignity Diaries.
Action: All partners to review their personal budget spends and revised allocations, progress against existing milestones and capacity for further activity. To send brief overview to Breda of outline plans for extended period.
PROJECT DISSEMINATION
All partners need to consider how to exploit local events and local media to raise awareness of the project. Greg warned that in terms of project success there will be concerns by the EU if people are not visiting the project website, Facebook page and attracting new interest.
More input is required on the RITDHE website which does not have much active content. This needs social media links and partners need to feed in news stories, updates on their activity and the final versions of Dignity Diaries to broadcast.
Decision: The extension provides real opportunity to work on dissemination once the pilots have been delivered and reviewed and the Dignity Diaries collated.
Action: Breda to pass over URL for RITDHE website to IMKT to manage alongside Facebook and other social media. Some updating to be carried out before handover.
Action:IMKT will create an electronic newsletter which can be printable to enable distribution in camps etc.
Action: All partners: material is needed so partners need to supply potential content which can be then used for both website social media and newsletter as appropriate.Ingrid has interviewed partner reps during the meeting to get some impact of filming diaries and partner stories are also relevant to measuring impact.
Action: Partners to aim for one post per month of news updates or interesting material, stories and send to IMKT
Action: Ingrid needs to finalise the guide to creating Dignity Diaries and publish that on RITDHE website.
Action:Partners to try and do some follow up with those already filmed to see if stories have moved on?
Action: Partners need to make more use of own networks and social media contacts to publicise project and the project elements (Dignity Diaries and E4 model, including YES Passport)
Action: All partners whose contact details are not on partners page need to send Panos a paragraph with their named social media and project contact details, link to own website, (and one line about their organisation) (By 26th October)
Action: partners to send Panos transparent PNG image of their logo.
Action: Partners to identify events where they could publicise the project as part of other activity
Decision:Final Dissemination Event Thursday 20th June 2019
PROJECT COMMUNICATIONS
Decision: There are no funds for a further TNM except by making a request for amendment and using the board and lodging element. The Brussels project officers made it clear EACEA do not allow for extra travel requests. Once the costs of the second TNM have been realised consideration can be given to a further event subject to partners bearing travel costs? Otherwise communications have to be virtual.
Decision: Next project keep in touch will be a GoToMeeting call on 2nd November at 10.00am GMT
Action: Breda to create meeting and send invitation on calendar.
PROJECTREPORTING /AUDIT
LMF do not have to report again to Brussels until project closure but will need to keep track on progress. Not all partners responded with the progress reports requested by Breda but Ingrid will ask for updates in a similar format to keep track of where partners are progressing.
The nature of the Capacity Building funding is such that tighter audit controls are expected. Funding is not based on unit costs but on receipted actuals, except for flight costs and the Mobility event. Partners are requested to send details of their spending up until September to breda and then a further reconciliation will take place later in the Autumn and at the end of the February milestone.
FINAL WASH-UP AND SUMMARY
Ingrid thanked everyone for their participation in what was an intense and stimulating event. Sharing the Dignity Diaries was an emotional experience and reminded everyone of why they were undertaking the project, to try and allow refugees stories to be heard and to make some impact on their successful integration by improving their emotional resilience and employability.
ACKNOWLEDGMENT SPEECH TO THE DIRECTOR OF WATER FOR AFRICA
Dear Mr. Phil – Director of Water For Africa
https://www.givingway.com/donate/ccdo
Children care development organization (CCDO) is a non-governmental organization gears towards changing the community through care, respects and love, need for making the child come out of hopelessness by creating a conducive environment towards meaningful and progressive life. The CCDO was started on 13th October 2010 at Mkimbizi area. The main aim of this organization was taking care to orphans, children living in a difficult environment and girls who have lost hope because of early pregnancy. At the beginning we have started with caring of orphans, in 2015 we had 6 orphans (2 boys and 4 girls) we started by giving then a preliminary education that is nursery school. By the time we are having 105 orphans (43 boys and 62 girls).
Dear guest of honor we thank you and your team of WATER FOR AFRICA for helping us to get a well because Nduli area has a big problem of getting water especially during a dry season. The government through Iringa Rural and Urban Water Sanitation (IRUWASA) does not supply enough water to meet the needs of water to the people of Nduli area. Therefore this well will help our school and the community around us, for that we say thank you very much may GOD bless you on that.
On the side of girls and children living in difficult environment we gave them information and communication technology (ICT) and Tailoring skill. A program which has stopped due to the scarcity of money to pay to the instructors.
Dear guest of honor in any success there are challenges which can interfere or hinder the whole program, the following are the challenges we are facing in this center;
Firstly, transportation of children from their home to our school. We have a school bus capable of carrying 35 pupils at a time, this make us to have more than two routes of carrying children to school, this means we need to have a digger school bus than that we have now at least that will be capable of carrying 65 pupils at a time which will make us have one route to school and it will make us start lessons at a right time.
Secondly, we have a scarcity of buildings for our common use, for example we don't have a dining hall for children to use when they are eating, by this time they either use their classes because it is a rainy season otherwise they just stay outside. But also we don't have a favorable kitchen building with all its accessories and also we don't have a workshop, we have accessories but we don't have a suitable place for training, if we could have a workshop it could be better.
In order to manage this dear guest of honor we need sponsorship, so we kindly beg you to be our sponsor so as to make things go smoothly. And we beg you if you can help us in getting volunteers teachers and trainers who will help us in teaching and training in our center.
Dear guest of honor we have started building a new building for our school. Would you please go and lay a foundation stone so as to encourage us in our work and make us remember you whenever we read the foundation stone.
Let us thanks almighty God for making us alive and making us meet with you.
THANKS WATER FOR AFRICA
It's we CCDO members
Thank you very much for listening us.
May GOD BLESS YOU
Request Small Donation for Drilling 1 Water Pump Well and 8 Toilet Holes Project
Children Care Development Organization (CCDO) is a not-profit organization located at Nduli village within Iringa District of Iringa Region in Tanzania. CCDO it works to improve the living standards of needy orphans aged from 1 – 17 years old irrespectively their gender, races and nationality. We have constructed our orphanage pre and primary school at Nduli village under our own local initiatives, but our orphanage school lacks clean water and toilets holes.
A daily challenge for orphans at CCDO Orphanage Home and School in Iringa is scarcity of clean water. Lack of potable water is at the root of many community problems, including spread of disease, school absenteeism, and lack of time for income generating activities. To combat these problems, the WASH (Water and Sanitation Hygiene) Program works in conjunction with the CCDO Orphanage Home and School to drill 1 (one) water well and implement water harvesting tanks for pre and primary school.
Currently, we have 102 pre and primary school needy orphans, 2 holes of toilet for girls and 2 toilet holes for boys, but we need to have 8 holes of toilets for girls and 8 holes of toilets for boys. We also need to drill 1 water pump well for our Orphanage Home and School. But due to our financial constraints we are unable to fulfill our dream that's why we request you to support us the small humanitarian donation amounting $5800 that will help us to construct our school toilets, drill 1 (one) water pump well at our 8 purchased acres of land, such money donation will help us to buy 2 water tanks and 1 generator that will be used to pump water from our drilled water well to the water tank that will supply water to our school kitchen, toilets, at their dormitories while other water will be used to irrigate our school green vegetable garden for our school orphans well-being. With more donor support, the CCDO hopes to replicate these successes in other schools and community institutions as you can get this message from this orphans songs https://www.youtube.com/watch?v=JnwHO05hwR0 
It is our hope that you will join with us and help to donate to our project, ifyou want to donate to this project just send your donation to our CCDO M-PESA NO: 0754813368 OR email to childrencareorg1@gmail.com
GIFT APPRECIATION 
We are very happy to announce that we have already received another shipment donated books titled "Happy Go Lucky: The Castle of Courage" from the generous Dr. Gordon DiPaolo, Professor of Management of The College of Staten Island School of Business and his wife Lorraine for their generous donation.
We thank Dr. Michael Provitera and Janeth Provitera who is the author of this book and for their contribution and kindly donation to our CCDO Orphanage School development. We thank Professor Michael Provitera to connect us with the humanitarian givers to our Centre like Dr.Gordon DiPaolo, Professor of Management of The College of Staten Island School of Business and his wife Lorraine for their generous donation to us.
The donated books was given to all our school orphans while a few copies was stored at our Dr. Michael Provitera Library, the constructed Library is beneficially to all our school and out of school children including our surrounding community of children for their employability skills growth.
Therefore, we request you to join with us to fund our Books Shipment Project for educating African children who are considered as vulnerable.
With your gifts and your help rallying support, we can educate and provide quality education to our misery children in Africa.
Your gift can be in terms of books, money, laptops, and volunteerism to come to work with us. The donated money will help us to purchase 150 iron which is needed to roofing our additional 4 classrooms.
We have constructed our additional 4 classrooms and teachers office but we are lacking only 150 iron sheet and 200 bags of cement for plastering our building as the below photo of our building expressing itself to you.
Your little money that you will donate to us will be used to drill 1 water well for our school children. This is because; our children suffer needlessly - walking miles for dirty water that makes them sick. You and I can change that. Please make a donation and then help us spread the word.
It would be amazing if you could help donate and reach our goal of raising $3500 for buying 150 iron sheets, 200 bags of cement, plastering our classrooms, buying school desks and tables, books, and drilling 1 water well for our CCDO Orphanage School. For more your humanely donation to us you can send your email to: childrencareorg1@gmail.com
This is how CCDO Centre and School will look like after its constructuon completion, please help us through your small donation, every coin you will donate to us will be invested as the said above
Volunteer at Children Care Development Organization (CCDO) in Tanzania / East Africa.
Volunteer at CCDO just click here: https://www.givingway.com/organization/ccdo to Apply! Volunteers Needed
Children Care Development Organization (CCDO) in Tanzania opportunities are available for international volunteers in orphanages, schools, vocational training (tailoring, carpentry, ICT, art crafts and culture, metal works, motor mechanics and garage, water ,sanitation and hygiene (WASH), farm fishing and climate change education, welding and community garden landscapes.
We work directly with the projects where we invite you to stay with us depending on your life interest and where your contribution will make a real and meaningful difference. You will be offered a personal and customisable placement service. You will be supported throughout the duration of your placement. We use our local knowledge and spend time in the community meeting your requirements, including working amongst the Masai.
You will work with HIV/AIDS orphans, many of whom are HIV positive. Others have been abandoned after birth.
We have orphanage projects in Njombe Region at Makete rural district for tree planting and vocational training projects along Kitulo National Park while also we have other activities in Iringa Region at Iringa Municipality where you can several times to Ruaha National Park where it takes almost 45 minutes to see our wonderful blessed animals and the biodiversity of Ruaha Landscapes. Orphans in Tanzania orphanages and Children's homes are extremely disadvantaged and encounter a lot of hardships in their life. They are deprived of many opportunities necessary for their development. The children in our place orphanage projects have never experienced loving, caring and stable relationships.
As an orphanage volunteer, you will help vulnerable children. The children will receive much needed attention, compassion, hope, encouragement, support and love from you. Through the education and compassion they receive from you, the children are empowered to challenge life, poverty and exploitation.
CCDO placements or voluntary work with disadvantaged children is very fulfilling. Volunteering in orphanages in Kenya will be one of the most challenging positive, life-changing, and rewarding experiences of your life.
Volunteers also provide emotional support and foster compassion for people living with HIV/Aids in the community. Volunteers educate and counsel the community, schools and individuals.
AIDS orphans are often neglected in Africa. As a volunteer in this program, you will visit HIV/Aids clinics, and help meet the needs of AIDS orphans.
Volunteer opportunities are available amongst the Masai tribe of Tanzania. The volunteer jobs are close to the Masai Ruaha National Park, Isimani, Ilambilole, Iringa Municipality of Iringa Region in Tanzania.
Volunteers work in a rescue centre which accommodates Masai women and Masai girls rescued from forced marriages and those rescued from forced Female Genital Mutilation (FGM) practices.
Other volunteer work available includes teaching at CCDO Pre and Primary School and Professional Development Center located at Nduli village within Iringa Municipality of Iringa Region in Tanzania.
Volunteers on the teaching program in Tanzania assist with the teaching of different subjects in Tanzanian elementary and high schools.
Volunteer teachers can teach mathematics, science, geography, social sciences, history, business education, English, art and music, beauty and hair dressing, craft arts and culture, carpentry, metal works, computer, tailoring and fashion, welding, motor mechanics and garage, garden landscaping,
Our volunteers work in schools with students who come from very difficult economic circumstances or are orphans.
Please note that Tanzanian school holidays are in Easter holiday, June and December. No school teaching will be available during that period.
You can volunteer for any duration and stay as long as you wish. You can arrive at any time during the month and the volunteer work starts the following day.
You will typically work between 9am - 4pm Monday to Friday. Your will spend your spare time shopping, eating out, cinemas, chatting with other volunteers or swimming.
CCDO Volunteer Program is open to:
We invite individuals, couples, families, students, researchers, and groups (churches, colleges, and student associations).
Our programs are flexible and volunteers can arrive and depart on any day all year round.
CCDO Volunteer Fees in USD:
1)      Cost for 1 month $500
2)      Cost for 6 weeks $700
3)      Cost for 2 months $1000
4)      Cost for 10 weeks $1100
5)      Cost for 3 months $1200
6)      Cost for 4 months $1500
7)      Cost for 5 months $1700
8)      Cost for 6 months $1700
9)      Cost for 12 months $2400
The volunteer at CCDO program fee covers communication, airport pick up, local support, in-country orientation, training, supervision, accommodation and two meals per day (three meals over the weekends if you are at the provided accommodation).
The volunteer at CCDO costs you need to meet are: your flight to and from the country, visa fees, work permits, vaccinations, travel insurance, in-country transport and return trip to the airport.
Mr. Charles Mkoma and Mr. Mario Rusek at Makete District after a successful talk about tree planting project...more info soon!https://www.givingway.com/organization/children-care-development-organization-ccdo/?context=apply
Dear reader,
Welcome to the poverty land, where children play with bycicle tyres, empty water bottles, swings made from "who knows what" strapped to a burnt tree near a cliff (see picture). Where joung mothers aged, mostly, from 15-20 brestfeed their babies on every possible place because they bring them to work, to the fields in the bus, so you have a feeling babies are working too. A place where, if your parents dont die of AIDS, abandon you like an orphan for one of volunteering institutions to take care of you if that is possible. A place where goverment is too busy to stop a tresspasser from Uganda with cattle not to eat the grass from Tanzania (simple villager who does not know anything about the borders, maybe raised by the same cattle he is now trying to feed) and put it on the news rather than build a normal schools for its people – this again falls on volunteering organisations to manage and achieve if possible.
Anyway, not to get to deppressed by my own vision of the place, there is a very beautiful thing here- as mentioned before, children. Orphans, poor, dirty or hungry they remain so natural, happy, childish and alive. Real fighters, used to the not having anything and making the most of everything they have. I LOVE them!
Us at CCDO, right now we are not may but we work our asses off, help as many of those children, families and people as possible. Since I am a little bit new I saw one more program for orphans at Makete district. They have it really bad (see pictures) but thanks to the help of some donors they will receive some books and 2-3 laptops to help them organize. The "school" is very small, dirty and almost to fall apart and so are the children.
We urge you if you are willing, actually me myself - I am writing this without CCDO director consent, to help these children any way you can. My family sent to buy footballs, basketballs, hulahoops (how ever you write this I am not Englishman) , candy, some paint and books.
Do a good deed and help these incredible young people J
If you need any more information or to talk to me, please send an e-mail directly to : childrencareorg1@gmail.com
If you are interested to make a donation here are the needed informations:
Account number: 60510019932
Account name: children care development organization (ccdo)
National microfinance bank - NMB Mkwawa, Swift code: NMB 1BTZTZ